If there's anything that has taken the world by storm in the new decade, it is the COVID-19 disease. With the positive cases and deaths increasing exponentially from the COVID-19, it is already a global pandemic. While the blame game surrounding China's deliberate launching of the bio-attack is on full swing, it's the survival factor that has taken center stage and quite rightly so.
Fake Wildlife Sightings Are Rampant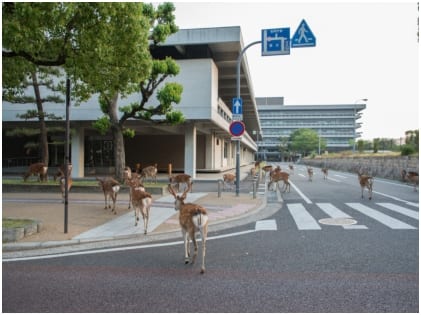 Left with no choice, people all across the world have to be homebound. Under these unprecedented circumstances, social media regularly dishes out rare sightings of animals' frolicking' through deserted lanes and highways, which were once abuzz with human activities.
However, while we were checking the credibility of these posts, most of them turned out fake. Those elephants moving through the Yunnan province of China or dolphins as uncommon visitors in the famous canal of Venice were not real. On the other hand, the Malabar civet was never seen after 1990 in India. It is now a 'critically endangered mammal.' Even in the USA (which is currently the epicenter of the deadly virus attack), wildlife revival isn't uncommon a sight.
A Breath of Fresh Air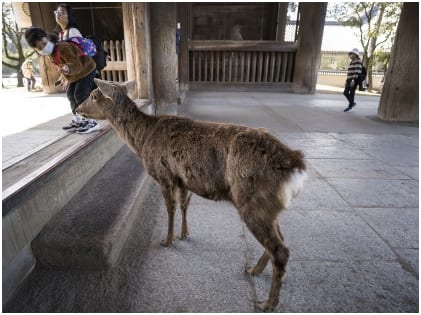 All that those newspapers and TV channels seem to emphasize on is the despair and distress of human beings. The re-emergence of urban wildlife, therefore, is a breath of fresh air for optimistic people around the world. Of course, there is a basic need to do a fact check.
But it feels good to imagine that the 'eerie quietude' has led these animals to reclaim lands that are theirs as well. In a vain attempt to conquer, humans have been resting under the false belief that the world is theirs to rule. Such has been the power of this belief. It rarely gives them time to ponder on how they have encroached upon the habitats of several other species, who happen to share the world with us.
The Cacophony Is All Gone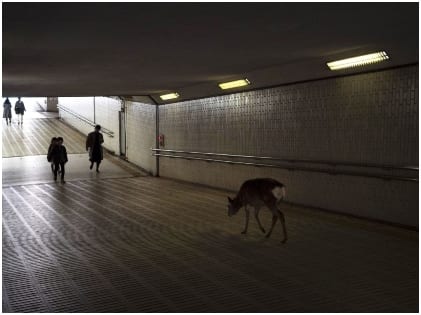 Quarantine measures aren't that easy to follow. But these new habits and practices have thankfully given the environment a respite from the razzmatazz of human activities. There is a noticeable and rather positive transformation in the pollution levels of the world. As most researchers have correctly showcased, the earth is rotating at a considerably slower pace, too, thanks to the 'inactive' role played by humanity.
The noises emanated from different corners of the world have hitherto caused birds to adopt the silent role. After all, they needed to over-exercise themselves and sing louder at a considerably higher pitch to communicate with each other and be audible enough. Now that industrial operations have come to a standstill, the difference that lies in the singing capacity of birds, animals, and bats can be easily perceived. Perhaps it's been a relatively long time that they haven't sung so well!
The Other Side of the Story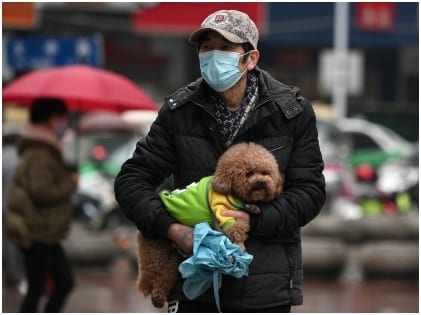 On the other hand, with a handful of human beings outdoors, it has become a bit problematic for few animals too, particularly of the domestic kind. Think of those species who subsist on humans and whatever they provide.
With nobody to feed or look after them, several of these animals are either driven away or perishing owing to the sheer lack of food, shelter, and care. This is something environmentalists, and animal lovers ought to take into account.
Most people, specifically the larger workforce, have to work from home. With economic disasters on the horizon and an inevitable recession, people and governments should rethink their next steps. Those working from home might observe and appreciate how 'nature is maintaining itself.' This is a healthy and pleasant occurrence.
Nature has already raised the alarm and is showing humanity how to co-exist with the other species. The earth is home to living creatures of the most varied kinds, and survival of all is what Mother Earth wants. It just took a minuscule thing as a virus to remind humans of this grim reality. But now that we see nature healing and animals reclaiming their place, it is essential to practice co-habitation consciously. Even after the lockdown ends, we should promise to make a conscious effort to make the world a better place for the other inhabitants too.