Many people give a lot of thought to decorating their homes and go out of their way to have everything in order. Everything in the kitchen, the bedroom, and the lounge look perfect. However, there is one often-forgotten space that requires just as much attention – maybe even more – is the bathroom. The bathroom is a household room that gets used every day, and more often than most of the rest of the house. Don't neglect your bathroom anymore! Use some of these top tips for decorating and storage to make your bathroom shine! Don't worry. These are a couple of the kind of tips you probably haven't heard of before!
Add a Brick to Your Toilet Tank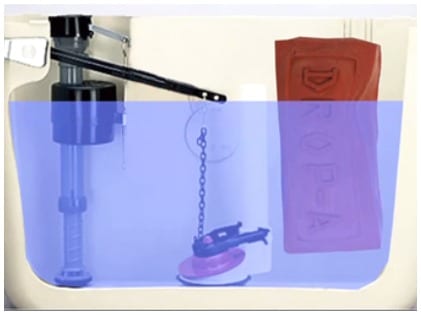 A brick or two, or even a bottle filled with sand or water placed into your toilet tank, could be just the thing you need to cut that water bill down! We all should be more environmentally conscious, so there's more reason to do this trick than just to chop your water bill. Saving water is important as it is a precious resource. And this is especially true if you flush the toilet with clean water. Filling the tank with something like bricks or a bottle means there's less volume for water to fill. And that means, every time you flush, you use less water than you normally do!
Command Hooks for Your Hair Tools
Hair tools often litter the bathroom or bedroom cupboard. When you wind up a tangled mess of hair irons and hair dryers that you have to wrangle with every time you wash your hair. You will get so much satisfaction out of the absolute tidiness of hanging up your hair tools on command hooks! These hooks are so simple to install, and you can have them anywhere you like, like in a cupboard, for example! Try to spend a little extra on them as the cheapest might not have good adhesive! If you're especially concerned about them coming loose, buy the variety that you screw in.
Make Room for Spice Racks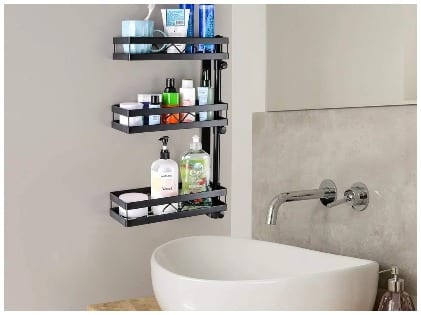 Did you think the only home for spice racks was in your kitchen? Well, you've been wrong all along! Nifty little wooden spice racks look great installed on the bathroom walls for holding haircare products, mouthwash, deodorants, and creams. There is such a variety to choose from, and the only thing to look out for is not to select a spice rack that is too narrow to fit your largest cosmetic product. No more bottles are lying all over the place!
Shower Timer
Another way of saving more water in the household is by installing a very simple, cute little shower timer. Make sure you are buying the waterproof kind! It's a great way to keep track of just how long you are in the shower, so you can hurry up and quit letting the clean water flow down the drain!
Magnetic Makeup Stand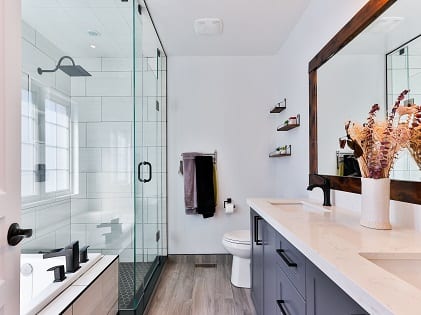 Many women have their assortment of eyeshadows, makeup brushes, face powders, and all sorts of other makeup just lying around the bathroom. Not only is this an easy way to spoil your makeup, but it is also unsightly and unsanitary. The last thing you want is for your make up to fall into the sink or sit in a puddle of water. It also makes it difficult to clean up around so many small objects. Well, no more scattered makeup, thanks to this next neat trick! Glue a small magnet onto the back of all of your makeup kits and arrange them onto a magnetized board for easy, attractive, and smart storage!
Magnetic Tape
Magnets come to the rescue yet again in this bathroom hack. Women typically have their hair done up in the bathroom while doing their makeup. However, we all know that girls and women have tons of hair clips and hairpins scattered everywhere! They're in the bathroom, in the drawers, handbags, and just about everywhere else. The neatest way to keep them out of sight but within reach is to simply put magnetic tape on the inside of the bathroom cabinet door and voila! All your hairpins and clips in one easy-to-reach yet clutter-free area!
These easy bathroom hacks will make your life so much easier. Your bathroom will be easier to clean, there's a space for everything. However, the most important thing is, your bathroom will be more organized and look great! Go out and get these hacks into action so you can enjoy a neater and more organized bathroom today!