There are a lot of ways available when it comes to learning. Some may do it by reading educational books, while others read inspirational stories, but most find it more enjoyable to watch movies largely due to the fact that it satisfies both your visual and auditory needs as you learn. All stories being told, as well as roles being portrayed, would have its own essence that surely brings inspiration to every aspect of life.
Here are some of the movies that will surely bring you great lessons and inspirations:
Forrest Gump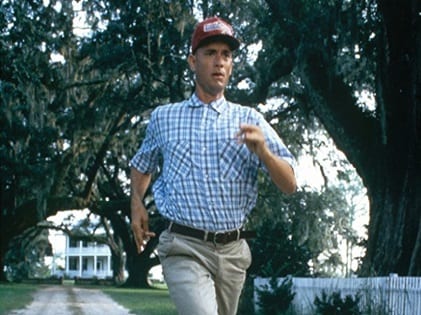 Forrest Gump is a 1994 American movie directed by Robert Zemeckis. It features the story of a man who has a low IQ but truly kind-hearted with good intentions in life. Tom Hanks portrays the role of Forrest Gump who, throughout the duration of the movie, contributes great influence to his country despite his condition. The story features the life of Gump when he was a child and how most people bullied him because of his state. Its story continues to tell how Forrest inspires other people as he goes with his everyday life. This movie will prove you that there's no hindrance in life to inspire other people and achieve your goals. As the famous line in the movie goes, "life is like a box of chocolates. You'll never know what you're gonna get."
The Pursuit of Happyness
This is a 2006 US drama movie that features the story of a single father and his son who are striving to survive life in San Francisco as they face challenges. It is not an easy life for Chris Gardner, the role played by Will Smith, as they were evicted from the apartment after facing multiple issues with his job. This real-life story of Gardner features the story of a man who has become successful despite all the hardships he experienced due to the perseverance and hard work he possessed. This movie sends the message that with passion and persistence applied to what you do will mean success.
The Shawshank Redemption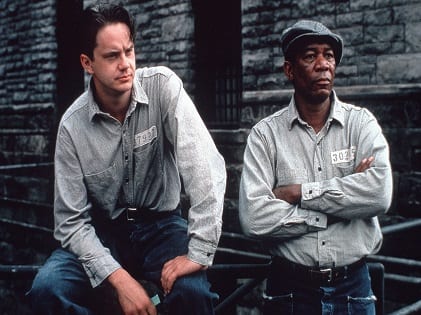 This movie is a 1994 US drama movie that was directed and written by Frank Darabont. Its story is based on a famous novel that focuses on a banker's story after being convicted for two life imprisonment sentences due to a murder crime for his wife and her lover which he had never committed. The movie centers on Andy's hope to see light and get freedom despite what happened. The story gives its audience a lesson that hope and perseverance always turn into a positive result.
The Blind Side
The Blind Side is a 2009 Oscar-winning movie that was brought to the audience based on a true story. The film was focused on the life of an African-American Michael Oher, who grew up living a tough life before being adopted by the family of Leigh Anne Tuohy, who was played by Sandra Bullock. The movie defines how the family brought inspiration to this young man when it comes to unlocking his talents and skills and eventually achieving his successful career in football.
127 Hours
1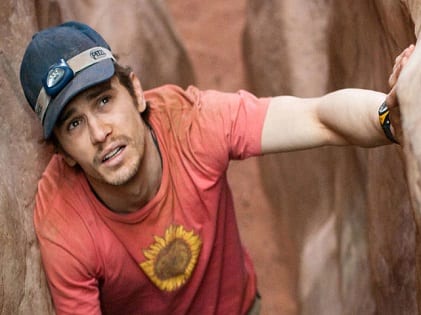 27 Hours is a survival drama movie that revolves on a man named Aron Ralston who was trapped in a canyon while mountain climbing during a hiking trip. Its story will give you thrilling chills as you may not be able to imagine what it would feel like being trapped for 127 hours. The film gives its audience an inspiring message of hope and patience which shows that giving up should never be entertained when going through a hard time.
Rocky
Rocky is the movie that brought Sylvester Stallone into remarkable stardom. This film also brought great inspiration to fans and audiences who also live with their dreams and goals. The movie centers on the story of the titular character Rocky Balboa, who never gave up on his dreams of becoming a world-renowned boxer. The movie gives you a success story of a man from rags that turned into riches for his immense hard work and perseverance in life.
Let these movies leave you a remarkable impression of hope and inspiration in life. These movies were directed and created not just to bring entertainment, but to inspire people around the world with great lessons that could be applied to real life.