It is surprisingly true that Johnny Depp, being a talented and prolific actor, has never received an Oscar in his lifetime. According to his claims, he doesn't even want it. Once, when asked about his opinion about Oscar, he said:
I think it's total, utter bullshit, and I don't want to be a part of it…I don't believe in it. It's a carrot, but it's the worst-tasting carrot I've ever tasted in my whole life…Pitting people against each other…It was one of the most uncomfortable periods of my life when 'Walk the Line' was going through all the awards stuff and all that. I never want to have that experience again.
Let's surf now through his career and find out how many times he had a really good role for which he didn't even get an Oscar nomination. Let's discuss if his attitude towards Oscar is actually a question of sour grapes. What do you think? Here are some of his best movies.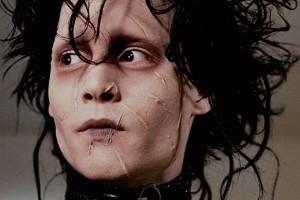 This is the first movie in which Johnny worked together with Tim Burton (who also never got an Oscar for his work). Johnny is playing Edward Scissorhands who is a sad creature, not-completely-finished by his deceased creator. Being the first of many Burton's and Johnny's movies which would astonish both the audience and critics, Edward Scissorhands represents a turning point in Depp's career.
Depp is Raoul Duke, a drug addict, who goes to Las Vegas with his attorney to chase the American Dream. The movie is based on autobiographical facts which became part of a novel written by Hunter S. Thompson. This movie is a specific mixture of character's reality with imagination which is never to be divided thoroughly.
3. The Ninth Gate (The year 1999; IMDB rating 6,7)
Dean Corso (played by Depp) is a book dealer in search of a rare book about demon writing. He makes his living by buying rare antique books from people who are not aware of their value for a low price and reselling them to private collectors for a big money. This book he is dealing with in this movie is said to be a replica of the devil's script. This is a really catchy story. The one which is to be seen without pauses.
4. Sleepy Hollow (The year 1999; IMDB rating 7,4)
''The Legend of Sleepy Hollow'' written by Washington Irving was transferred into this movie. It got one Academy Award nomination, but it was not meant for Johnny Depp who played the main character, Ichabod Crane. He was sent to investigate some strange death delivered by decapitation but meet some strange circumstances on the spot.
5. Pirates of The Caribbean (The Curse of The Black Pearl ) (The year 2003; IMDB rating 8,0)
This was the first move of the serial about this unusual company of people. Johnny Depp was nominated for Academy Award (Oscar) for his role in this movie as The Best Actor in a Leading Role, but that year this award was given to Matthew McConaughey for his role in the movie Dallas Buyers Club.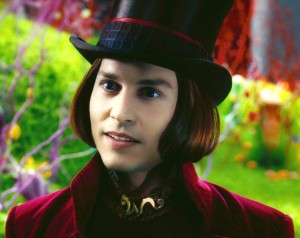 This is the remake of a movie from 1971 named ''Willy Wonka and the Chocolate Factory''. The actual story was written by Roal Dahl. Here Johnny Depp plays Willy Wonka himself, the part which was in its 1971 edition played by Gene Wilder.
For the role of Sweeney Todd, Johnny Depp was nominated for Oscar for the Best Actor, but the award was given to Daniel Day-Lewis for the role in the movie ''There Will Be Blood''.
This is Tim Burtons' remake of the popular Lewis Carol story for children. Did you know that Tim Burton and Johnny Depp became really good friends from the time they filmed Edward Scissorhands and that Depp is the godfather to both of Burton's children?
9. Dark Shadows (The year 2012; IMDB rating 6,2)
In the era of increased vampire popularity, Tim Burton created this movie about vampires giving Depp the main role of Barnabas Collins. Many say that the movie itself is a bit naive, but Depp's acting is unquestionably good.
10. Black Mass (The year 2015; IMDB rating 6,9)
Even though Johnny Depp had many roles in which people wouldn't recognize him, maybe this one is the best one on this matter. He is unrecognizable even without much makeup. Many people who saw this movie suggested he should have got an Oscar, but he wasn't even nominated for it.