Starting the year with a bang! The Golden Globes is one of the most prestigious award giving body there is. It gives credit to some of Hollywood's most amazing actors. But it has been a tradition in every award giving body to parade the stars on the red carpet, wearing their most prestigious formal attire by well-known designers. And with the Grammy's and the Oscars just around the corner here is a recap on the 2017's Golden Globe's Best Dressed Stars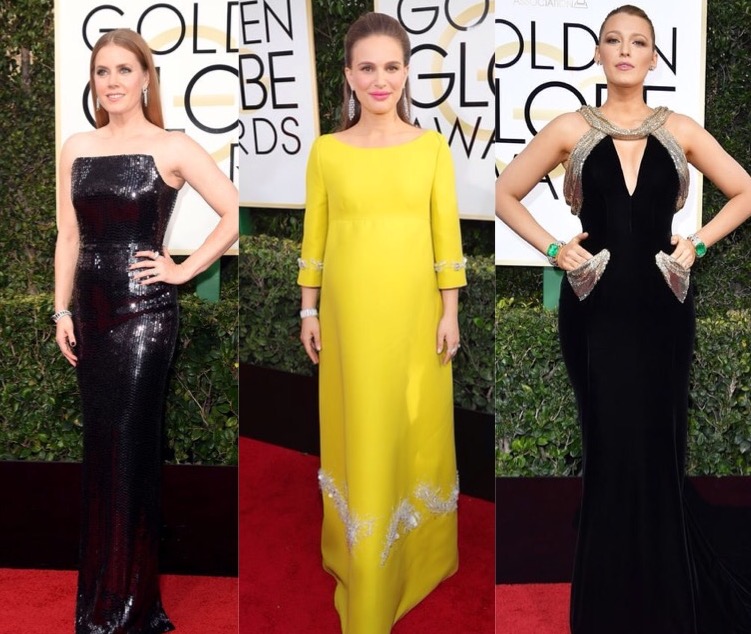 EMMA STONE
Starting off with the 2017 Golden Globe Best Actress for Comedy and Musical, Emma Stone, for the movie La La Land. She walked the red carpet with such grace wearing her Valentino dress that is literally out of this world because of the stars all over it. Those stars are said to be real gems from Tiffany and Co. When she was asked about the dress she was wearing, stone only said that her dress has stars on it.
Stone is known for her roles in Easy A, The Amazing Spider-Man and Birdman, where she was nominated for Best Supporting Actress in the 2014 Academy Awards. She is also one of the highest paid actresses in 2015.
AMY ADAMS
Looking extremely fierce and elegant with her Tom Ford gown, Amy Adams walked the Golden Globe's red carpet with her head up high and a nice smile. The metallic strapless long gown flaunts her figure and was entirely filled with black sequins which made her look extremely regal. The 42-year old actress was nominated for Best Actress for her role in the sci-fi film Arrival.
She is known for her roles in Man of Steel, Catch Me If You Can and the Disney musical film, Enchanted. She has been nominated for several Academy Awards for Best Actress but unfortunately have not won yet.
BLAKE LIVELY
Known for her role as Serena Van Der Woodsen in one of the most iconic television series of this generation, Gossip Girl. Blake Lively posed for the cameras during the Golden Globes red carpet alongside husband actor Ryan Reynolds. Just like her her former character Serena, Blake is also a major Fashionista who's always slaying the red carpet.
Wearing a glamorous custom long gown by Versace, the actress showed off her post-pregnancy body after just four months of giving birth to her second child. It even has as 24-karat gold embellishment along the neckline.
NATALIE PORTMAN
And the lady with a baby-bump took the Golden Globes Best Actress award home. Wearing a vintage looking yellow Prada gown is none other than Natalie Portman. She won for her role as the First Lady Jacqueline Kennedy in the biographical drama, Jackie. She paired her gown with some Tiffany and Co. diamond fringe earrings, diamond rings, and a Tiffany Archival platinum bracelet which actually is from the year 1910.
"I'm very lucky to get to borrow things, Cinderella-style, for the night." – NATALIE PORTMAN
She is known for her role as Queen Amidala in the Star Wars series and also in the 2011 film Black Swan where she won the Academy Award for Best Actress.
HAILEE STEINFELD
This next actress is one of the youngest to ever receive an Oscar nomination. Hailee Steinfeld is known for her role in Romeo & Juliet, Begin Again, The Edge of Seventeen, where she actually received a Golden Globe Award nomination and in Pitch Perfect 2 where she sang the song "Flashlight"
Because of that, she released her debut single in 2016 that topped the U.S Billboard Hot 100.
She wore a purple Vera Wang gown in the 2017 Golden Globes red carpet, where she got mixed reactions from the fashion reporters.
LILY COLLINS
Last but definitely not the least is the 2017 Golden Globe Award's Best Dressed among the rest, is Snow White herself, Lily Collins. She really did make an entrance with that Zuhair Amira gown that is filled with roses that looks like she came straight out of a fairy tale book.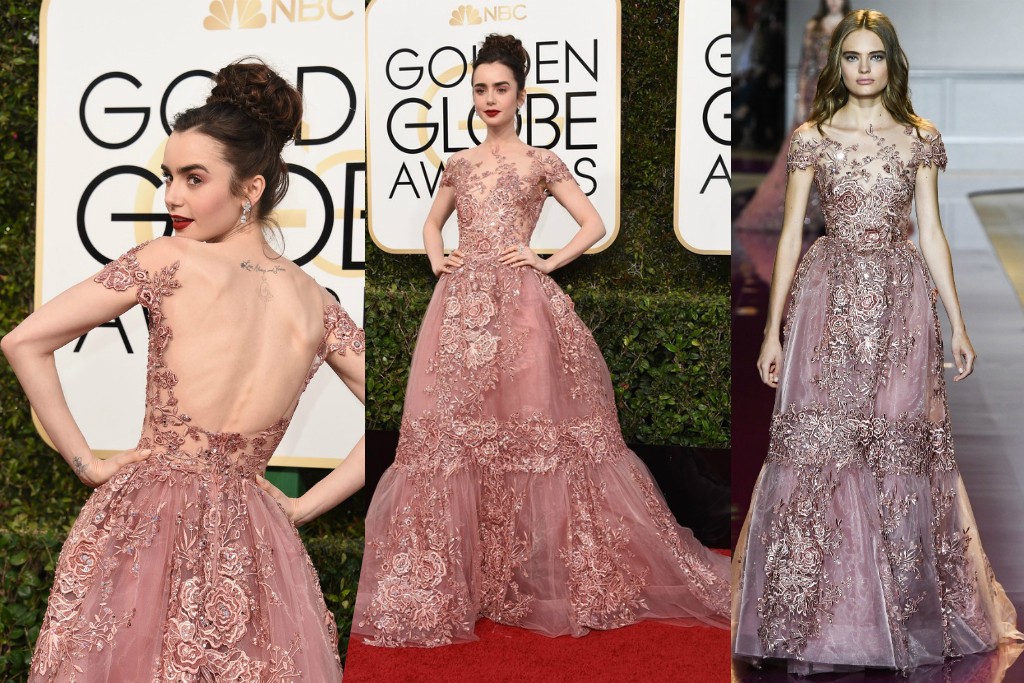 It is really like a gown every girl could possibly dream of. She matched her magical dress with a braided bun and her trademark red lipstick.She is known for her roles in a Mortal Instruments, Love, Rosie, and Mirror, Mirror along side Julia Roberts where Collins played as Snow White. She is also known to be the daughter of British singer, Phil Collins.