See How These Celebrity Couples Met and Got Together
Celebrities tend to move around in the same circles off cam, and more often than not, they hang out with fellow celebrities or people from the industry within which they work. They don't necessarily have to do a project with another celebrity for sparks to fly. But most of the time, being made to work and spend more time together do help for two people get to know each other better long enough to want to be an item. Let's find out  how these popular celebrity couples found each other and decided to stay together:
Jennifer Anniston and Justin Theroux
Anniston gained popularity and a huge following for being one of the stars of Friends, one of America's highly successful and longest running series. After divorcing Brad Pitt in 2005, she dated a couple of celebrities until she found her match in actor, director, and screenwriter Justin Theroux. The two met while working on the movie Tropic Thunder. Anniston confessed that she was initially not impressed by Theroux, but that soon changed when they started going out. After dating for four years, they got married in 2015. The couple lives in Bel-Air in Los Angeles, where Theroux purchased a property three years before they tied the knot.
David and Victoria Beckham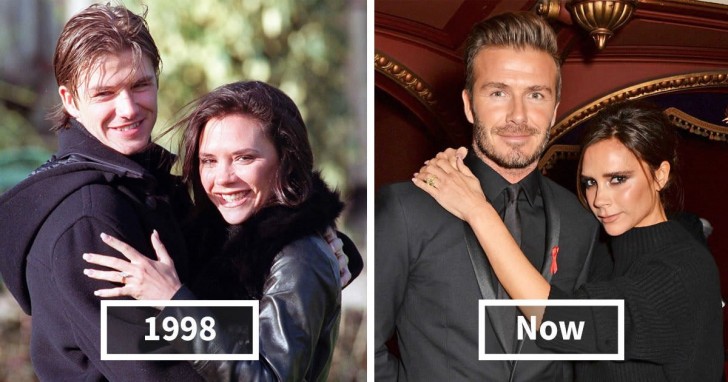 The A-lister couple has been one of the media favorites ever since they got together. Victoria became famous initially for being Spice Girls'Posh and eventually for her involvement in the fashion industry, while David is Britain's professional football superstar. David and Victoria began dating after the two met at a Manchester United match. In an interview, both admitted that theirs was the case of "love at first sight." Dubbed "Posh and Becks by the media, they attracted a lot of attention and even up to the present after being married for eighteen years.
People stay married because they want to, not because the doors are locked." – Paul Newman
George Clooney and Amal Alamuddin
Many people thought that Clooney would forever be a bachelor. Though he dated women and could have any girl that he wanted, he set his sights on Amal when the two met through mutual friends at a fundraising charity. The lovely British-Lebanese lawyer, author, and activist was not dazzled by the actor's charms when they met. But Clooney's persistent pursuit and perhaps his conversational Arabic made Amal change her mind. They got married in 2014 in Venice, Italy. The star-studded event was widely reported in the media.
Fergie and Josh Duhamel
Fergie became a hit as an R&B and hip-hop singer of The Black Eyes Peas, one of America's top bands in early 2000 until the band's indefinite hiatus in 2012. Josh started working as a fashion model and eventually as an actor in the late 90s, first making a name for himself in the daytime soap All My Children. It was while he was doing NBC's Las Vegas as Danny McCoy that he met his wife-to-be after The Black Eyed Peas guested on the show in 2004. The couple dated for five years and got married in a Roman Catholic ceremony in 2209.
Being made to work and spend more time together do help for two people get to know each other better long enough to want to be an item.
Sarah Michelle Gellar and Freddie Prinze Jr.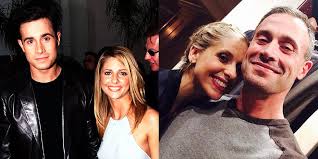 Their initial meeting took place during the filming of I Know What You Did Last Summer in 1997. But it was three years later when the two of them began dating, all because of fate. They had dinner plans with a mutual friend who canceled at the last minute. Sarah and Freddie decided to proceed with dinner, and the rest is history. Two years after their unplanned date, they got married in Mexico. Still, very much together, the union has produced two children.
Meryl Streep and Don Gummer
The multi-awarded actress was broken-hearted when her live-in partner died from lung cancer. Her friends and family never thought that she would find love again, but she did so in the arms of sculptor Don Gummer. Gummer is a friend of Streep's brother, and as fate would have it, the lovebirds became close when Gummer offered Streep to temporarily live in his home while he was away and she was still recovering from the love that she lost. They exchanged letters daily, and when he came back, they got married two months later. The happy union is blessed with four children.
Candace Cameron Bure and Valeri Bure
The Full House star is not afraid to go after what she wants. This confident streak led her to meet her then future husband, Russian NHL hockey player Valeri Bure. While watching a game with co-star Dave Coulier, Candace was drawn to the blonde player, and she made no qualms telling Dave about it. Dave played cupid and introduced the two. Candace and Val began dating right away and a couple of years later, got married.
It is not a lack of love, but a lack of friendship that makes unhappy marriages." – Friedrich Nietzsche
Will Smith and Jada Pinkett-Smith
The started out as acquaintances. Their initial meeting took place on the set of Will's TV show The Fresh Prince of Bel-Air when Jada auditioned for the part of Lisa Wilkes. Though she lost the role, the two became good friends. The two began dating after Will got divorced from his first wife, and after two years of being single again, he and Jada tied the knot in 1997. The Smiths are raising their two children and Will's son from his previous marriage.
Olivia Wilde and Jason Sudeikis
The couple met at Saturday Night Live's finale, but there was no instant attraction between the two. Though both confessed that there was a connection from the very start, Olivia was still in a vulnerable state back then after recovering from her divorce. She found Jason shy because he couldn't maintain eye contact, but she thought of him "handsome," too. As both were unattached, they soon found themselves dating. They got engaged in 2013, and now they are happily staying together raising two children.
And in the end, the love you take, is equal to the love you make." – Paul McCartney
 Reese Witherspoon and Jim Toth
She started acting in her teens and soon rose to fame and became one of Hollywood's bankable young actresses. Barely out of her teenage years, she soon settled down with fellow actor Ryan Phillippe to whom she bore two children. The marriage lasted for eight years. Witherspoon dated another actor after the divorce, but she found her second chance at happiness when she met talent agent and Creative Artists Agency co-head, Jim Toth. Toth was Witherspoon's knight in shining armor when he rescued her from a drunk guy who was bothering her in a bar. After a year of dating, the couple wed in 2011.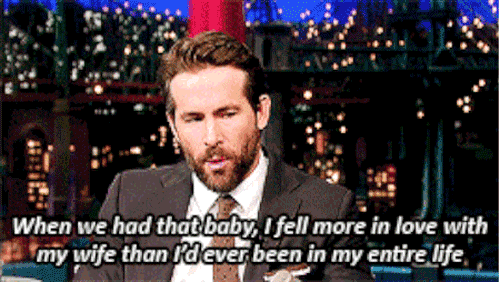 From the looks of it, these couples are in it for the long haul indeed. And for most of them, love does come from the most unexpected places.