Many women march themselves into the salon on the regular to get their nails done in a variety of shapes and sizes, colors, and patterns. They become best friends with their nail technicians, and together they recreate the most creative and challenging finds off of the internet.
When looking at the various nail designs that serve as inspiration in magazines, blogs, and across social media, it's easy to see why it is so appealing. Needless to say, as a fan of the latest trends in the nail world, it just wouldn't do if you didn't know all about dip nails.
The Dip Powder Manicure Process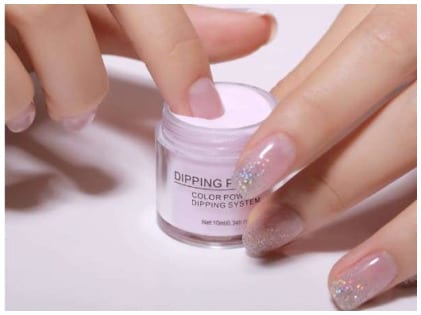 Dip powder is usually a combination of a liquid of glue-type properties and a powder. It hardens with exposure to the air. This is what results in long-lasting color on your nails. You can typically expect your nail technician to first remove all the nail polish if there is any.
Then comes out the electric buffing machine. It smoothens the out rough areas of the nail. And thus creates a beautiful clean, smooth canvas for the rest of the treatment. The nails are then cut and shaped, cuticles are pulled back, and then it's time for the fun part. This is the time when your nail tech first brushes on a primer, then a swipe of clear polish on each nail.
They dip each nail individually into a colorful powder of your choice. After this, the nail artist brushes off the excess powder, and the nail is set with a clear polish. They repeat this process of powder-polish steps until they coat each nail is completely coated and hardened. The entire process from start to finish takes about an hour and a half. The result is a manicure that easily lasts for four weeks.
Dip vs. Gel Manicures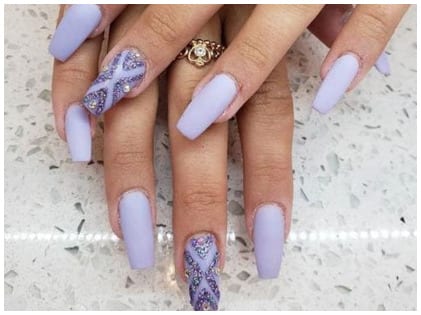 Both dip and gel manicure provides an extra protective coat on the natural nail. However, while gel nails require UV/LED light to harden, dip nails do not.
Dip nails are also a much faster process of application as compared to a gel manicure. In the same breath, gel nails do tend to have a more natural appearance than the dip powder variety. It's worth mentioning that gel or acrylic nail treatments have a pungent smell, which isn't present during dip powder treatments.
Some Tips to Bear in Mind About Dip Manis
While a dip manicure does sound something achievable and straightforward do DIY, it's not something you should try at home. Only a professional can perform dip manicures. The reason is simple, and if you are using a professional-grade product or at-home use product, it might still contain harmful chemicals. This means getting a manicure at the salon is safer than doing it at home.
Can't Find a Salon That Does Dip Nails?
Unfortunately, most salons do not carry the dip manicure on their list of treatments because of sanitation issues. The fact that you have to dip your fingers into powders creates a massive risk regarding sanitation. Of course, it is unhygienic for multiple clients to be dipping their fingers into the same containers of powder, especially if the product is falling off of their nails back into the container. This raises concerns over the spread of nail infections as well.
If a salon performs this treatment, it should be using a new container with fresh powder for each client. In some cases, salons pour the powder on the nail rather than dipping the nail in the container. Another alternative is to bring your dip powders to the salon and let a professional do the procedure.
Are Dip Nails Dangerous?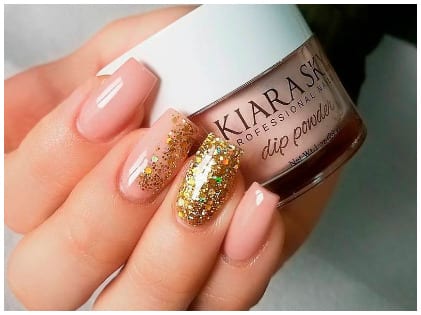 Dip nails are much like all nail enhancements in that they still pose the severe risk of causing your nails to become brittle and dehydrated. It is especially important to take care of the removal of the manicure. However, you should let a professional do this. DIY removal attempts are the root of many poor nail health issues.
If you have your sights set on your next hot nail color and you're hoping to try out a new treatment, then hopefully, your newfound knowledge on dip nails will help you make that decision! Go shopping for your dips if you have to – at least you can choose the perfect color!