What are Cracked Heels?
Heel fissures or cracked heels are conditions we've all suffered at some point in our lives. The cuts and cracks in the heels not just look bad, but also make it difficult to walk around. To treat the cracked heels, you will have to heal the dry and the thick skin along with any yellow or brown calluses on the edge of your heel. Experts believe that a cracked heel could be the tip of the iceberg of numerous underlying conditions.
Besides this, it could also pave the way for numerous diseases. In severe cases, it could also bleed and become the breeding ground for numerous bacterial and viral infections too. So, those cracked heels are more than just an eyesore. So, be watchful and follow these remedies to get those beautiful picture-perfect heels.
The Symptoms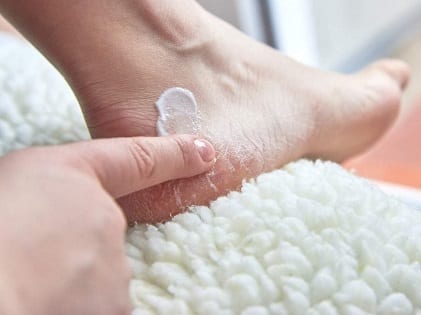 One major sign of an oncoming cracked heel is a sudden pinching pain in the heel, which makes it difficult for you to bear your weight on the feel. You might also notice some swelling and bruising around the heel and ankle.
How to Treat Cracked Heel
While the pain is unbearable and makes life miserable, the treatment isn't that hard. You could treat a cracked heel at home with some simple lifestyle changes. For instance, making sure you wear footwear at all times, moisturize your feet, using a liquid bandage, wearing cotton socks at night, etc., could be immensely helpful! Besides this, Keratolytic's regular application will help reduce warts, calluses, and thick skin around the heels.
Home Remedies
Besides these tips, you could also try the following home remedies to streak the heel's cracks.
Banana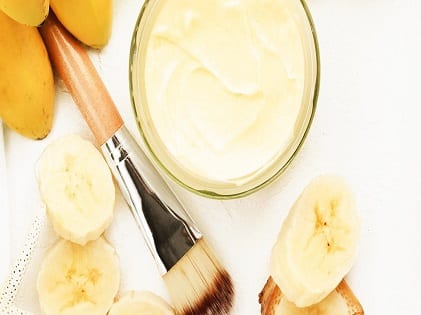 Besides making you feel full and giving your body the much-needed calories, Bananas effectively makes you look pretty. You could use the banana peel to treat your heel cracks. Just rub the peel on your feet and leave it on for a few minutes until it dries completely and washes it off.
Alternatively, you could also make a feet mask with Bananas. Mash a banana completely into a paste and apply it all over your feet, including your nail beds and heel. Leave this on for a few minutes and wash it off with cold water. Be careful as the peel and the fruit paste could be slippery and might cause accidents if you are not cautious.
Foot Bath With Listerine and Vinegar
Make a foot bath with warm water and add a few drops of Listerine and Vinegar to it. Listerine has thymol and alcohol, which helps fight the fungus and other infections in our feet. Besides that, it also treats cracks, soothes the skin, and leaves it soft. On the other hand, vinegar makes the hard and dry skin soft and helps wash off the dead skin. You could soak your feet in this bath for ten to fifteen minutes and wash it off with clean water.
Besides making your feet look pretty, this foot bath will also help you feel more relaxed and stress-free. Make sure you do it after a tired and exhausting day, to get a good night's sleep! However, if you have sensitive skin, the Listerine might cause a tingling sensation or a mild burn, so be watchful. If irritation persists, stop this treatment and pick an alternative method to treat your heel cracks.
Aloe vera Mask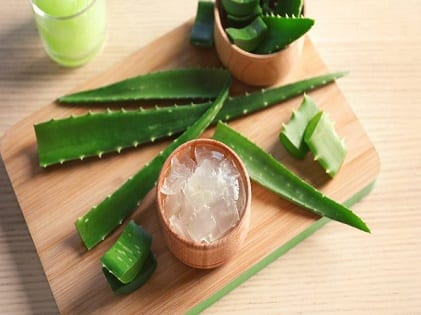 The wonder herb aloe vera comes to your rescue not just when you are suffering from ugly pimples, but also a painful heel crack. All you need to do is, scoop out some fresh aloe vera gel, clean your feet, and massage aloe vera all over it. Now wear a fresh pair of cotton socks and leave it on.
If you do not have access to fresh aloe vera gel, you could always buy one from the store. But make sure it's fresh and without any added chemicals to it. You could do this every night and wash your feet with lukewarm water every morning. Within a short time, you would be able to see the difference.
Besides this, you should also make it a habit to regularly exfoliate your feet with a pumice stone and moisturize it every day. While these home remedies take a few days or weeks to treat your heel cracks, it is always best to count on them, over any store-bought pills or ointments. One major reason for that being, the fewer chemicals you push into your body in the process. Besides this, make sure you drink ample water and keep yourself hydrated, and if the pain persists, visit a doctor.