For women who want great-looking skin, there are a wide variety of facial masks on the market today. However, how can anyone know if they are even worth it? If you don't want to spend too much of your money on these products, then there's a cheaper and healthier alternative: Food. Fruits, veggies and other types of food can actually work as facial masks that you wouldn't want to go back to the stores to spend lots of money for a nice face mask.
"Natural Beauty is the BEST kind of Beauty" – unknown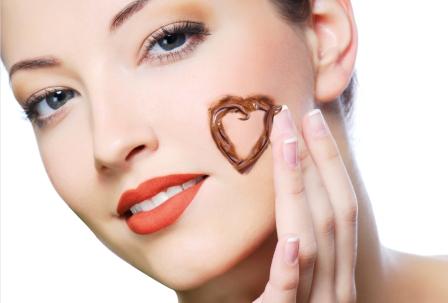 WINE FACIAL FOR WRINKLES
THINGS YOU NEED:
1 tbsp organic oat flour
2 tbsp grape seed oil
¼ cup red wine
¼ cup kaolin clay
Who would've thought that wine can help reduce and prevent wrinkles. A substance called Resveratrol is responsible for the antioxidants found in red wine. It is also present in white wine although it has very small amounts. The Resveratrol is the one helping the skin repair the damages that can lead to wrinkles and the sagging of the skin particularly in the face.
According to dermatologists, too much sun exposure makes the skin sag and cause wrinkles. That means even younger people can get wrinkles. The oat flour is the one that exfoliates and the grape seed oil moisturizes. The kaolin clay on the other hand, draws out all of the impurities.
Most of the ingredients can be found at any health-food stores. All you need to do is simply mix them all together, apply it on a freshly washed face and rinse it after 10 minutes.
STRAWBERRY FACIAL
THINGS YOU'LL NEED
A drop of lavender oil
10-12 fresh strawberries
¼ cup bee pollen
3 tbsp pure honey
1 tbsp olive oil
1 tbsp mayonnaise
Strawberries are not just good for us to eat, it is also good for our facial skin because of its Vitamin C and the alpha hydroxy acids that is responsible for exfoliating the skin. The bee-pollen (can also be found in healthy-food stores) on the other hand, can help with exfoliating because of its grainy texture, while the honey, olive oil and mayonnaise penetrates skin while moisturizing the face. These food items are also filled with antioxidants. Lastly, the lavender oil gives the aromatherapy the face needs.
Once you have all the ingredients prepared, you can now mix it all together and apply it to your face. Leave it on for 20 minutes before rinsing it with warm water.
BEER & EGGS FACIAL
THINGS YOU'LL NEED
½ cup beer
1 egg white
2 tsp of fresh lime juice
Now this may be a little weird, but trust me, it is definitely worth it. You probably don't know, but beer is a great liquid for cleansing the skin. It contains yeast that helps dissolve all the dead cells and makes the skin even more luminous. With the yeast from the beer and the egg white combined, it hydrates and improves the elasticity of the skin while the lime juice clears out the pores and helps fade the unwanted spots on the face.
Just like the first two procedures, mix the ingredients all together and put it on your face for 10 minutes before rinsing with warm water. You can use a paint brush or a makeup brush that hasn't been used, to apply the mask.
BANANA ACNE REMEDY
THINGS YOU'LL NEED
A mashed riped banana
¼ cup plain yogurt
2 tbsp honey
Whoever discovered this is a total genius. Who would've thought that banana, yogurt and honey could be a natural acne remedy. Almost 7 out 10 women suffer from acne and most of them have tried almost everything to get rid of it. They even spend tons of money just to go to the dermatologist and try every facial wash, beauty cream and other treatments. As it turns out, the solution can be natural, homemade recipes.
Anyone can try this at home by simply mashing the ripe banana and mixing the yogurt and the honey with it. Apply it on the face and let it set for about 10-20 minutes. Rinse thoroughly when done.
MILK MASK
THINGS YOU'LL NEED:
Powdered milk
Water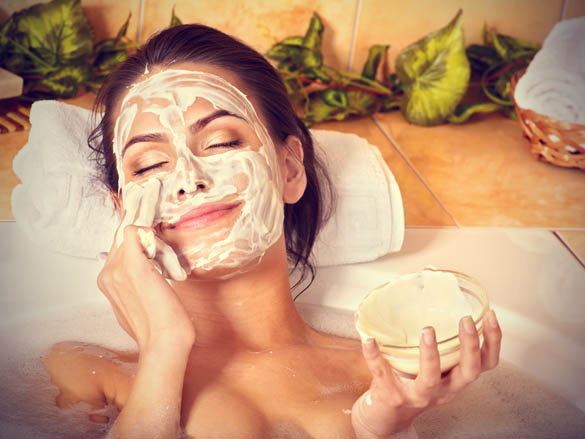 Yes, all you need for this face mask is milk. Instead of going to the spa to get your face done. You can just go to the nearest grocery store to get powdered milk. All you need to do is mix the powder with water, but make sure don't add that much water since you are going to want it to look like a paste and not something you can drink. If it is thick, you may now get a brush and apply it all over your face, then rinse it off with warm water after 10 minutes.
Once you try one or all of these remedies, you will surely feel that your face became smoother and rejuvenated.