Every good thing must come to an end, and one of them is the romantic/fantasy television series, The Vampire Diaries, that is based from the novel of the same name by L.J. Smith. TVD has run since 2009 starring Nina Dobrev, Paul Wesley and Ian Somerhalder. The story is about a human girl named Elena, who is torn between two vampire brothers, Stefan and Damon Salvatore, including a newly-turned vampire friend Caroline and another friend who is a witch named Bonnie, with a wonderful mix of some werewolves, hybrids and doppelgängers.They are currently in their 8th season but executive producer, Julie Plec, announced that this will also be the last. So for the entire Vampire Diaries fandom, we give you the most unforgettable TVD moments that will make you want to have a TVD Marathon.
#1 ELENA + KATHERINE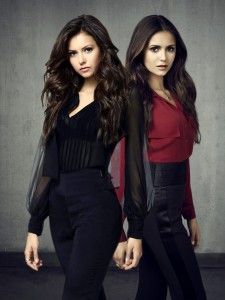 One of the most surprising moments in the series is when Nina Dobrev played not just one, but two characters: Elena, the compassionate, high school girl and Katherine, the 100+ year old manipulative vampire. Elena turned out to be a doppelgänger of Katherine. A doppelgänger is a mystical being which appears every few hundred years to return the balance of nature. Unless a doppelgänger dies naturally, another doppelgänger will appear within the next couple of centuries. Elena was the last known doppelgänger but she later died and turned into a vampire.
#2 CAROLINE TURNS INTO A VAMPIRE
Now this is something that really surprised everyone. Elena's human best friend Caroline was killed and turned into a vampire by Katherine as a warning to the Salvatore brothers. She completed her transition when she killed a man and that made her other best friend Bonnie, who is a witch, despise her. Caroline was then taught by Stefan to feed on animals instead of humans, but unlike Stefan, Caroline managed to feed from blood bags from the hospital, to keep them from killing people.
#3 The Original Vampires
Turns out that Katherine wasn't really the scariest antagonist of the series because she was just running from someone, and that someone really made the devil look like an angel. The very first vampires that roamed the earth are after Katherine and one of them is not just a vampire, but he is also a werewolf or what they called, the hybrid named Klaus.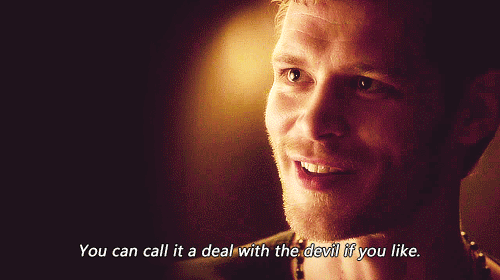 Klaus was after Katherine when she was still human, because only a blood of the doppelgänger can make him turn into a werewolf whenever he wants to and not burn in the sun like a normal vampire. But since Katherine turned her into a vampire, he went after Elena and that just made the entire TVD world upside down, giving the Originals their own spin-off series, that is totally loved by the fans.
#4 KILL AN ORIGINAL = KILL EVERYONE
Because Klaus and the rest of the original family are too evil to kill, the fans were once again surprised when it turns out that if you kill an original vampire, their entire line will die with them. Meaning, Damon, Stefan, Caroline and Tyler will die with Klaus so they couldn't really kill him (and he couldn't die since they are going to have their own spin-off series)
#5 ELENA TURNS INTO A VAMPIRE
One of the most shocking moments in the Vampire Diaries series is when the main protagonist, Elena turned into a vampire. It was when they were trying to get rid of the Klaus and when they thought they did, Rebecca, who is Klaus' sister, got revenge by making sure Elena would die with vampire blood in her body. And Elena did die but survived only this time she is a vampire. This is literally the moment no one knew was coming.
#6 ELENA + DAMON and CAROLINE + STEFAN

At the beginning of the series, Elena and Stefan got together, Elena hated Damon for what he is like. When Elena became a vampire, it all changed because now she's with Damon and Stefan is with Caroline, this started when Caroline's mother died and the two got each other for support. In the current season, Caroline and Stefan are engaged, but unfortunately Damon is not with Elena physically.
#7 ELENA'S DEATH (Kind Of)
Well technically, Elena is not really dead, a witch named Kai tied Bonnie's life with Elena, so when Bonnie dies, Elena will wake up just like she's Sleeping Beauty. This happened because the actress who portrayed Elena/Katherine, Nina Dobrev, had to leave the show to pursue her career in movies, but she's the main protagonist so they couldn't just let her die right? That's why she was put to sleep instead. But don't get such high hopes into seeing her wake up this season, despite Dobrev's confirmation on coming back to the show for its final season, sources said that she will just be a part of a memory (of Stefan maybe?) But let's not lose hope, we all want everyone to have a happy ending.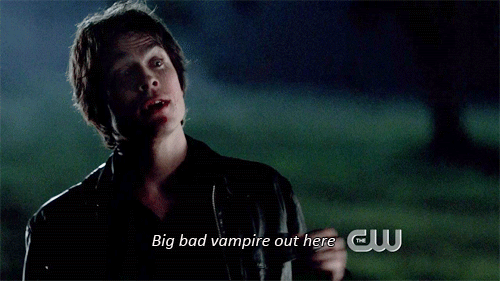 #8 DAMON KILLS TYLER
Damon Salvatore is known to be the crazy, impulsive vampire and from the beginning, he is hated by almost everyone, sometimes even by his own brother. He turned Vicki Donovan into a vampire just for fun, he abused Caroline for quite a while, he's the reason Jenna was killed by Klaus, killing Stefan's best friend, but he really crossed the line this time. Tyler Lockwood, their friend who was a hybrid, came back to Mystic Falls and Damon kills him after they exchanged a few words. Looks like Damon's gonna have a hard time reconciling with his brother and friends.
The final episode of the Vampire Diaries will air on March 2017