In this world we live in today, beauty is something that should come from both in and out of the person. People always say this but it's not often felt in the real world. They may say appearance does not matter, but then people will continue to criticize people on their size, color and other things that they think is unattractive. It i indeed very sad that despite of the "be confident and proud" campaigns here and there, there will always be people who will try to put you down.
Does it really matter what other people think about us?
There is no right or wrong answer to that question, it just a matter of perspective. If you always think about what other people say about you then you merely living for their expectations and not for your own good. In this life we're living, it is our choices that we make that defines who are and where we are heading. So we always must always be in between.
But how do we stop people from judging us?
Unfortunately, we can't.
So here are Reasons Why Other People's Opinion Doesn't Matter
You simply can't please everybody
We all have different personalities for a reason, if we do, then life will be boring because we will all be like one another, who likes the same things. Life is an adventure so we are suppose to live it.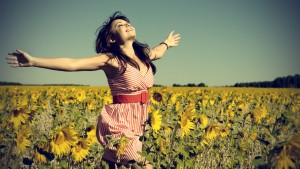 But then again, there will always be people who wouldn't be so impressed with what you do, what you look like, how you dress, how you eat or even the fact that you exist. We simply cannot please everyone. And it will always be that way. Still, it's important to stay nice, and always think before you speak. Give people the freedom to say what they will, because you have the freedom to be who you want to be.
If they're already saying or doing too much that it actually affects your relationship with other people then you need to stand up for yourself.
Just like what Winston Churchill once said "You have enemies? Good. That means you've stood up for something sometime in your life"
We must simply accept the fact that everyone entitled with their own opinions but should always know their limitations and you must accept the fact that it will always be that way.
You don't need their approval on how you are going to live your life.
Asking your parent's advice on choosing the right car to buy? Asking your friend's advice which dress to wear for a party? Well, maybe it is okay from time to time to ask for advice especially from people who you know cares about you. But you must always remember that the decision still has to come from you.
Your family can give you advice but know that their opinion should never be more important than yours. If they do then simply tell them you respect their opinion but it is your decision to make since it is your life.
If you let them bother with your thoughts, you might end up doing what they wanted you to do and chances are, you might regret it and you'll end up blaming them.
The people who truly love and care about you will support whatever decision you will make, and if you happen to make the wrong one, they will be there to help you learn from it. But you shouldn't let them dictate your life.
You have the freedom just like

everyone else
When you no longer think about what other people may say or think about you, it will make you feel light. You no longer have to live to expectations, you no longer have to be scared of being judged. It is a very nice feeling that every single one of us should feel. It may be easier said than done but remember it is just a matter of perspective and acceptance.
See the world as a beautiful place to live where you can be who you are and not as a place where people criticize you for how you look or act. Yes we are all free criticize but it is how we do it, that defines who we are as a person.
You have to love yourself
This is probably one of the most difficult things to do in life. Learning to love yourself. Why is it so easy for us to see the beauty of other people (in and out) and let ourselves fall in love with them? Why is it so easy for us to able to accept who they are as a person?
But why is it so hard for us to love ourselves?
Some people think that if the person they love see them in their point of view, they might not like it. What is it with people not being able to accept themselves?
We should always be the first ones to love and accept ourselves. In this world we live in, there is only one person who should love us the most. And it is our own selves.
You know yourself more than anyone, you know all of your flaws, you know all of your talents and achievements. To be able to love yourself is a gift. Because you can see how beautiful you are as a person. And if you have done things in the past that you regret then learn from your mistakes but don't stay there.
You have to forgive yourself and let your inner-self heal so you can move on.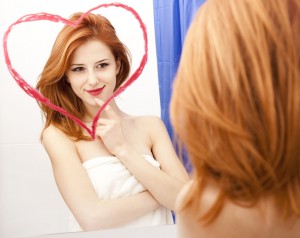 Once you have forgiven yourself then you deserve a chance to accept things in your life at the present. Appreciate yourself more by doing the things you love without thinking about other people's criticisms about your past.
Being able to love yourself can help you learn to love people more and letting them know how worth it you are and they will realize how great it is to be loved by someone like you.