Some celebrities see the red carpet as a live stage where you have to walk and do a pose for a lot of cameras waiting and whatever happens, either you sneeze or trip, they will capture every single second of it. But unfortunately, some red carpet moments stand out simply because what happened to them are either bizarre, shocking and funny.
So here some EPIC Red Carpet moments you definitely MUST see.
Lady Gaga's MEAT Dress
Vegans look away! Pop singer, Lady Gaga, walked down at the 2010 MTV Video Music Awards wearing a dress made of "raw" meat. It was designed by Franc Fernandez and it was styled by Nicola Formichetti. Lady Gaga's monsters (her fans) and a few people call it art but a lot of people cringed at the sight of her.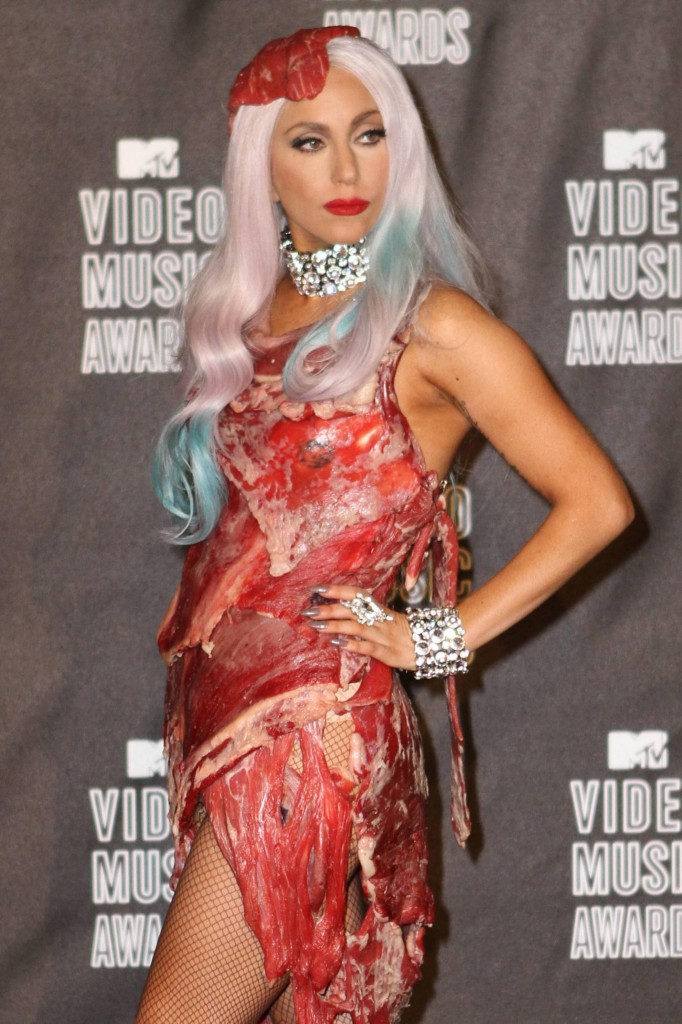 Unsurprisingly, it was of course, condemned by several animal rights groups and the media speculated on where the idea of a meat dress came from.
This isn't the only time Lady Gaga made a bizarre appearance on the red carpet. So she explained it in an interview on Ellen
"If we don't stand up for what we believe in and if we don't fight for our rights, pretty soon we're going to have as much rights as the meats on our bones."

Lizzy Gardiner's American Express Gold Cards
We're going from a dress made of raw meat to a dress made entirely out of American Express gold cards. It was worn in the 67th Academy Awards by Australian costume designer, Lizzy Gardiner.
It was said to be originally made for their film, The Adventures of Priscilla, Queen of the Dessert. But the American Express didn't allow it to happen so she just wore it and actually won an Oscar for Best Costume Design. Gardiner said in an interview,
"I'm broke, and I didn't have anything to wear. So I went through my list of past good ideas."

The dress was actually made of 254 American Gold Cards which are all expired. She wore it with a pair of gold platform shoes.
Despite her winning an Oscar, her dress was considered to be one of the worst Oscar red carpet dresses in history. But the dress was auctioned off for charity (The foundation for AIDS Research) for about $12, 650.
Ukrainian Red Carpet Prankster
A Ukrainian media personality named Vitalii Sediuk is known to be the most notorious prankster in Hollywood. He always manages to do his "pranks" in premieres and award ceremonies. It started with Madonna, where he handed her a bouquet of hydrangea (he knew Madonna hates it) during the 2011 Venice Film Festival. It became such a controversy because of how she reacted towards it and the press labeled her as a "snob" because of showing hatred towards a fan's gift.
Another well-known victim is actor Will Smith during the premiere of Men in Black 3 in Moscow, where Sediuk was pretending to innocently interview him but then was slowly trying to give him a peck on the cheek. Smith then asked "What the hell is your problem, buddy?"
In 2014 Santa Barbara International Film Festival, he rushed into Leonardo DiCaprio and buried his face in DiCaprio's groin but was immediately removed by security. The same incident happened with Bradley Cooper during the 20th Screen Actor's Guild Awards. But Cooper did his best to smile while there was a man hugging his leg.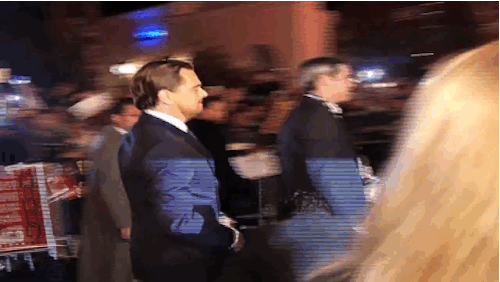 During the same year, he got arrested by the LAPD or the Los Angeles Police Department during the red carpet premiere of Maleficent for trying to attack Brad Pitt and breaking his glasses while the actor was signing some autographs. The actor released a statement saying:
"I was at the end of the line signing autographs, when out of the corner of my eye I saw someone stage-diving over the barrier at me. I took a step back; this guy had latched onto my lapels. I looked down and the "nutter" was trying to bury his face in my crotch, so I cracked him twice in the back of the head, not too hard, but enough to get his attention, because he did let go. I think he was then just grabbing for a hand hold because the guys were on him and reached up and caught my glasses."
Kim Kardashian's Powder Confetti
Socialite Kim Kardashian West got "flour bombed" during an interview at the West Hollywood's London Hotel where she was supposed to be launching her new fragrance, True Reflection. She didn't press charges on the woman who did it and no news reported as to why she did it anyways.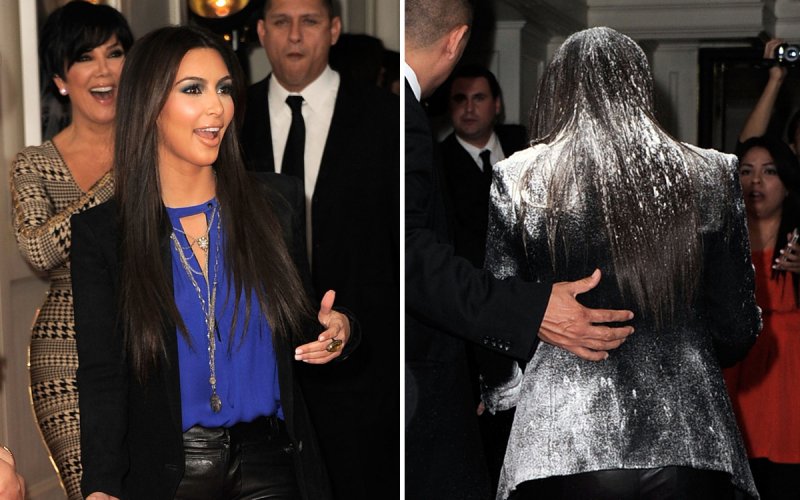 Kim K told E! News "Like I said to my makeup artist, I wanted more powder and that's a lot of translucent right there"