Landfills and natural resources around the globe have significantly been affected by multiple product production. Fast fashion contributes to a large percentage of it. Because of their rapid production of replication, excessive garments often end up in landfills. You might say that you should recycle it. But due to the poor quality of the materials used, they can't go anywhere but landfills.
This is the reason why sustainable fashion has become popular, especially for high fashion ready-to-wear brands. As they become aware of the environmental impacts due to their product production, fashion designers and top brands have been very careful in their production techniques. They search for organic materials, cutting of dyes and environment-harmful chemicals, suppliers who also pursue sustainability visions, and on how the clothing will last. They also become vigilant to limit waste production by either partnering with recycling companies or use their excess fabrics to create other usable items.
If you also want to partake in taking care of our environment, here are five sustainable high fashion brands you might be interested in.
Misha Nonoo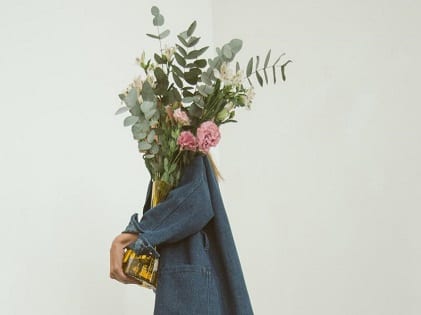 As there are people who dress-to-impress, there could also be people who don't-stress-to-dress. If you are part of the latter, then take time to explore what Misha Nonoo could offer. Misha Nonoo is a Bahrain-born but went on to become a fashion designer in London. Her collection is showcasing a "capsule wardrobe." This made her introduce her best-selling "Easy-8" collections.
Having only eight items in your wardrobe, this allows you to mix and match staples into twenty-two different fashion looks. Yes! Twenty-two and more, if you are creative enough to mix and match each day.  Being committed to a sustainable fashion journey, Misha Nonoo partnered with FabScrab, a textile recycling resource. They eliminate using plastics with their product shipments and continue their search for more sustainable fabrications.
Rag & Bone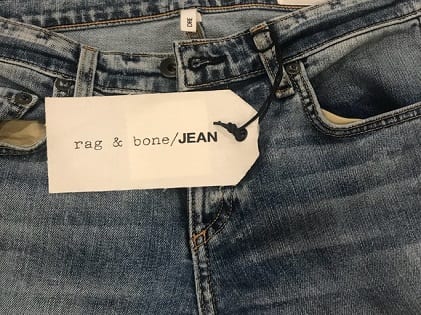 Are you a denim enthusiast? And you want your denim jeans to stay in its form throughout wear? Desiring for a clothing brand, which is the best value for money? Then Rag & Bone best suits you. Rag & Bone is known for its urban style denim collection, although they have released casual wear to date.
Since we've been talking about sustainability, Rag & Bone has been into a recycling program with Blue Jeans Go Green™. The program encourages its customers to donate their old and not-using-anymore denim for recycling into UltraTouch™ Denim Insulation. This helps the environment by diverting denim textiles from landfills. Not only do you get a high fashion urban look, but you also contribute to environmental wellbeing.
prAna
Who says that only women could be fashionable? And did you know that hemp, organic cotton, and plastic bottles can be fashionably worn? prAna advocates sustainable clothing. They made "sustainability" as their significant DNA. Their goal is to produce quality garments which lessen the effects against the natural resources.
With bluesign® certified, prAna makes sure that the quality and the performance of the clothing have less to zero chemical and environmental impact. The brand has an extensive collection of fashion features. Imagine a clothing brand that gives care to animals and natural resources.
Stella McCartney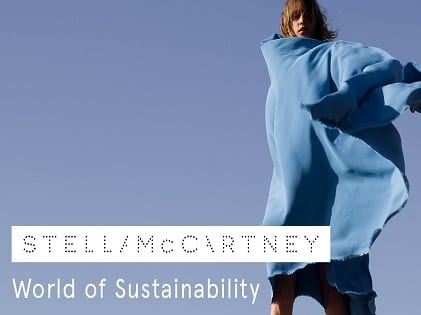 Cruelty-free sustainability is the fashion goal for Stella McCartney's clothing collection. A London-born fashion designer commits herself to have a sustainable fashion line across all of her collections. She has been very creative in creating luxury garments.
Besides reshaping the fashion industry, she also carefully chooses the materials which will cut the effects of harm to the environment. She also carefully selects the suppliers who will support her sustainability visions for her clothing and other products. Aside from RTW fashion for women, she also has fashioned for men, along with other items such as bags, sunglasses, and perfume.
House of Sunny
If you opt to be the darling-of-the-crowd and love to stand out all the time, you will never get wrong with the House of Sunny. This sustainable fashion brand allows you to unleash your inner glam of being a fashion influencer. House of Sunny is a streetwear collection that produces limited items to combat fast fashion. It is more than ready-to-wear clothing. House of Sunny commits to durable yet affordable fashion wear. They are continuously heading their journey towards sustainability and making a careful effort for their environmental impact.
These are some of the sustainable high fashion brands. There are a lot of fashion brands right now who might be making the same effort to save our environment. And even if you are not a fashion designer (or an aspiring one), you can also do a lot of things to help in sustaining our natural resources.