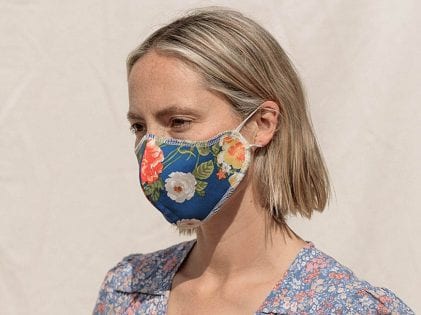 Every season, there's a new fashion trend that hits the store and steals people's hearts everywhere. Every nation, region, and continent has a different fashion preference. But this year, things have been different. With the pandemic taking over the world, there's only one accessory that's popular across the globe, and that's the face mask.
However, people discard the masks after a few uses and add to the pollution of water and soil bodies. But if you are among those sensible people who wish to hop onto the bandwagon of sustainable masks, here's what you could do. These eco-friendly masks are not just great to protect you from the virus, but also helps you do your bit to the environment.
Many brands have made a conscious effort to produce masks that are sustainable and eco-friendly. Here are some of the few brands that caught our attention. Although the list is not exhaustive, it is important that the initiative taken by these brands to care for the ecosystem, and they are on the receiving end of all the appreciation for their thought.
A.BCH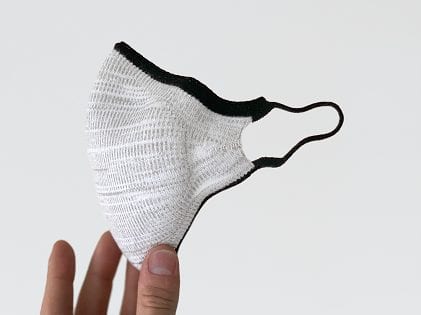 This brand is originally from Australia and ships worldwide. They have recognized the need to preserve medical-grade PPE for all the health workers. What they have come up with is something different and unique. It is a two-ply 100% organic cotton mask that is crafted from a thick, natural, moisture repelling to rib outer and light jersey inner.
Dorsu
Dorsu is a brand that is not only using soft cotton jersey to make face masks. It also manufactures key signature favorites that can go along with most types of dresses in the part of the wardrobe. Their masks are also very comfortable, which gives an extra reason to buy from Dorsu.
The Social Outfit
The Social Outfit has a social mission to employ and train workers from refugee and new migrant communities. They contribute to a better life of the minorities who need it the most. Ethical Clothing Australia also accredits them. These masks are reusable, and their production is from remnant fabrics. The bright and beautiful colors of the masks make it an appealing choice. More importantly, for every mask that someone buys, the social outfit ensures that one mask is donated.
This brand has many USPs when it comes to masks. They are available in two sizes and in cotton. However, the most important part is they are reusable. They have decided to redirect their manufacturing efforts towards creating DHHS – compliant reusable cloth face masks. They are doing their bit to the society by making these masks available at cost price.
Armedangels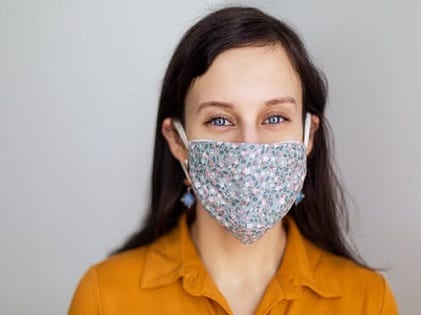 Armedangels originated from Germany. They have been a rating that is rare in these times, "Great." It is important to know that this brand offers masks specifically to Women, Men, and Children. One of the key reasons for the success of this brand, "Armedangels," is they are affordable.
They are ethical, and, most importantly, can grasp the trend of customers and translate the trend into their products. To have a longer life, these masks are made from eco-friendly and certified materials like Global Organic Textile Standard (GOST) certified cotton. Every purchase from Armendangels raises money for Doctors Without Borders, and they have already managed to raise Half a Million Euros.
Wearing a mask now has become a norm more than a rule. It is either mandatory, encouraged, or now has become a socially responsible thing to do. So many people are now worried about how they look. That is the reason people are willing to buy masks from brands that reduce environmental impact and also able to make a sustainable fashion statement, both at the same time. It is important to know that only people above 60 and people with serious health ailments must wear N-95 masks for their safety.
All the others can wear masks that have two layers of protection or three layers of protection. Three layers of protection are necessary when people are constantly visiting places with a high density of people. Masks have become a part of our clothes, it is an accessory. Wearing it is not just for our protection, but for that of those around us too. So, make sure you do your bit by wearing a mask at all times. And while at it, why not use a mask that's eco-friendly?