If you aren't already using a luxurious facial oil for your skin, you should consider investing in one. The benefits of using the right oils on your face are great and you will be able to see the difference! However, not all oils are created equal. If you're going to be rubbing oil into your face, you need to ensure that you only use non-comedogenic oils. Take, for example, coconut oil.
This miraculous oil is great for everything in beauty and self-care – but it is highly comedogenic and can clog up your pores and cause nasty breakouts! The comedogenic scale starts at 0 for least comedogenic and works up to 4 for most comedogenic. Coconut oil is a 4! Here are the top non-comedogenic oils you can safely use on your face without worrying about clogging up those pores!
Shea Butter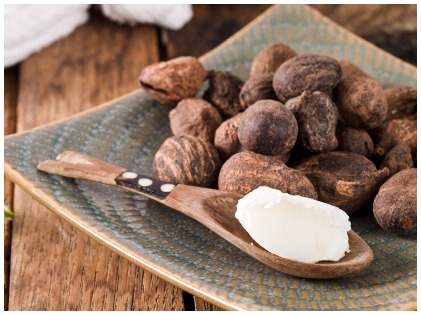 Shea butter's comedogenic rating is 0. We're shocked too. This luxuriously rich beauty product will make you feel like a princess without clogging up your pores! Shea butter could be just the thing to rescue you form flaky skin. Be it the harsh wind or cold or even to soothe a sunburn in the heat of summer. It is very thick and takes time to absorb but it feels phenomenal for relieving dryness. Shea butter is also chock full of vitamins and minerals. Melt it down and add your favorite essential oils for a special, customized treat! Try to grab organic, unrefined, and raw shea butter.
Argan Oil
Argan oil also sits at a proud 0 on the comedogenic scale! The beauty properties of this oil are much celebrated and are certainly no secret! Magazines have been touting the benefits of argan oil in recent years, for both hair and skin! Argan oil application will surely improve skin elasticity as it is high in vitamin E and minerals. It is also great for reducing fine lines and scars. Argan oil may be rather light for winter or harsh months, but it is a lovely facial oil for summer months!
Rosehip Seed Oil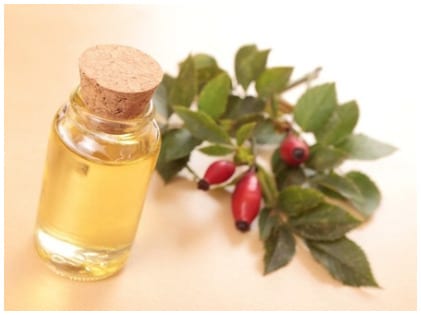 Rosehip Seed Oil sits at 2 on the comedogenic scale. Many people with combination skin have used rosehip oil without any problems. But should you have acnegenic skin then you could be asking for trouble. It is a lightweight oil that absorbs into the skin very easily. It is also high in vitamin A and vitamin E. Rosehip seed oil yields high skin cell turnover and revitalizes aging skin. You could use rosehip seed oil as a serum to boost skin moisture and elasticity and to reduce the appearance of crow's feet.
Hemp Seed Oil
Hemp seed oil is yet another wonderful oil for topical application to the face as it boasts a neat 0 rating on the comedogenic scale. It is high in Omega 3 oils and since it is suitable for all skin types. This oil is especially excellent for repairing, firming, and anti-aging benefits! Try rubbing on some hemp seed oil before applying your moisturizer, especially for those with drier skin types.
Sunflower Seed Oil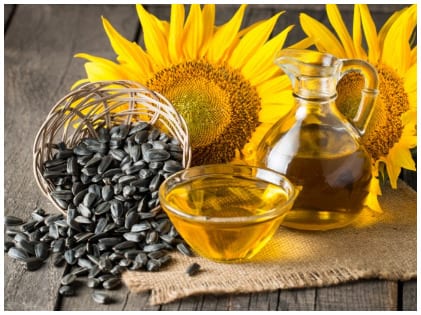 Sunflower oil is high in linoleic acid. So it is actually an oil with composition rather similar to your own sebum, which is the oil naturally produced by your skin. Since it is so similar to sebum, sunflower oil can help sort of 'melt' sebum and keep your pores open. That is why sunflower oil is best for oily, blemish-prone skin types. Sunflower oil carries a comedogenic rating of between 0 and 2.
In the world of beauty, having a healthy glow and supple, radiant skin is what everyone is after! This can be achieved with all of the oils mentioned here! Of course, it is worth mentioning that the needs of your skin do change as your diet, hydration, vitamin intake and the weather as well as how much you sleep changes.
For this reason, it is best to have at least two or three products to swap and change as your needs vary. Also, pay attention to whether your skin is dehydrated or dry before you choose the products you use on your face. In short, everyone knows that coconut oil is great, but we would say it's best to use it just for the purpose of cooking.