Hair is said to be the crowning glory of every woman. So it is a definite must, to make sure your hair is well taken care of. Sometimes we want our hair to look like the hair of our favorite celebrities so we try to get the same haircut and hair color as them but the thing is, sometimes we get disappointed that it doesn't look as good. That is because we forget that not every hairstyle will look good since we all have different face shapes. In this article, we list some guidelines to getting the right haircut that would suit the structure of your face.
ROUND FACE
If you have a rounded face and figure, it is recommended having long hair because it will seem like it is fuller and it will make your face a little slimmer. Long hair with layers helps a lot especially if the shortest part is within your jawline, going all the way down. It is also best to use a center part to make your face slimmer instead of it parting on the side. And if you're curling your hair, it is ideal to make sure that the curls are going away from your face instead of the curls going in.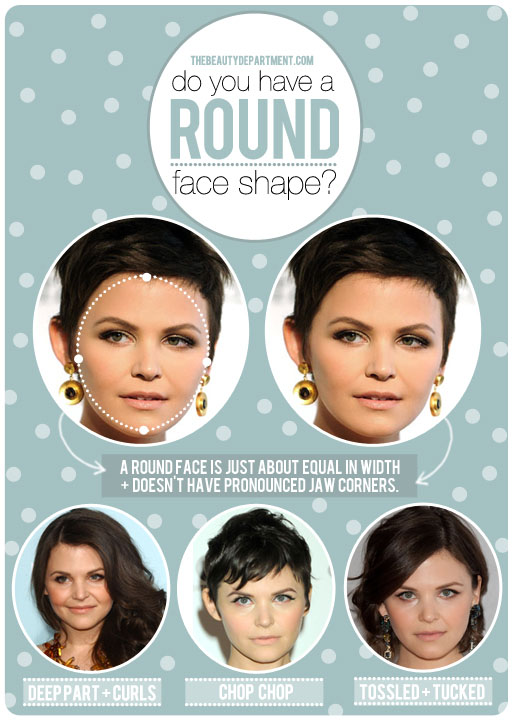 If you are rooting for a medium-length hairstyle, you could get a bob with wispy layers for the perfect face-slimming effect. However, if you prefer your haircut to be shorter than that, then it is best to make it extremely short like a long pixie cut with lots of layers on it. It is perfect for those who have normal straight hair, but if your hair is wavy or curly then it is not really a good idea to have this kind of haircut.
OVAL/LONG FACE
From round to oval, if you have a long or oval face and you wish to have a nice short hair, why not try going for an angular cut where some strands of hair hug your cheeks to emphasize your face shape. It is also advisable to use some choppy layers to make it look more exciting. This cut is ideal for people who have normal straight hair. If you do have curly or wavy hair, it is still doable but it is better to keep it a little longer so that the curls will have a bit of weight on it and the haircut would still have body.
If you are not comfortable having short hair, you can always go on the longer side, however, since you have a long or oval shaped face, it is advisable to have some side-swept bangs matched with an octopus style haircut. The subtle layers can hide the sides of your face, that would make your face appear less narrow. Having small or big curls would suit someone with an oval face so avoid having your hair extremely flat and straight because it will make your face appear even longer.
SQUARE FACE
A person with a square shaped face tends to have a really strong jaw and if you have this face shape and you want to have a short haircut, it is best to have a layered bob so that your cheekbones will be emphasized instead of your jaw. Side bangs will also look good for this kind of haircut.
But if you prefer to have it a little longer than a bob then have your hair cut just below your shoulders and it is advisable to have some light layers so that it can hide your strong chin a bit. Instead of parting it in the middle, part it on the side and of course have some side bangs. And finally, if you wish to keep it long, go for the collarbone-skimming strands with some matching bangs on the side to emphasize your cheekbones. Layers is a must because having it just a straight cut wouldn't really look nice on you because scattered layers will soften the edges on your face.