There are so many makeup tips out there, but some of them require buying a specific kind of product that can be quite pricey or may be difficult to find. So today, you might get surprised because we will discuss about unusual makeup tips and tricks that actually work. And there's no need for you to buy anything because all these tips can be done using things found in your makeup kit and your home.
TRANSLUCENT POWDER
We all know what translucent powder is for, and it is basically to set our foundation. But did you know that translucent powders can also be used for another make up hack except for just setting makeup on your face? You can actually use it to make your eyelashes longer and thicker. Just get a q-tip or a spoolie and dab it onto the powder, then dab it again on your lashes. Once you are done, you can now apply a mascara to achieve that thick lashes look.
Who needs falsies if you have translucent powder? But if you don't have any translucent powder, you can also use some baby powder, it wouldn't make a difference.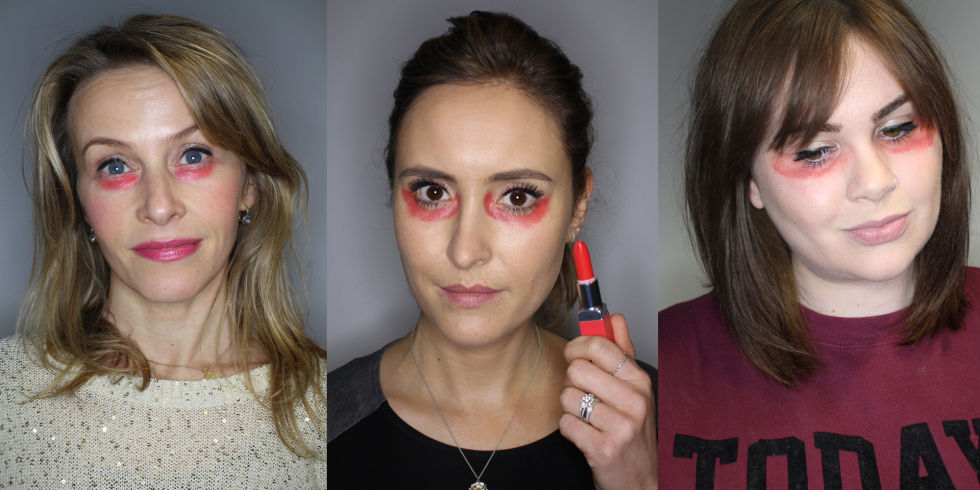 RED OR ORANGE LIPSTICK
Lipstick is used to give color to our lips and can also be used as a cheek tint. But not only that, because you can also use your Red or orange lipstick to cover those dark circles under your eyes. Yes, because it will cover up any discoloration on your skin so what you have to do is just lightly put lipstick underneath your eyes, then cover it with concealer but make sure the concealer is 1-shade lighter than your skin to take effect.
Just blend it all in and there you have it. Try it now to see the magic.
BLOW DRYER
Blow dryers on the other hand, are NOT used for our faces, but it is for our hair instead. What if you find out that it can actually make those lashes curl and make it last longer. Well, you wouldn't really be blow drying your lashes, instead you will be using that blow drying to heat up your eyelash curler.
Heat up your eyelash curler for like a minute or two and touch it and check if it got warm or if it is too hot for your eyes, if it is just perfectly warm then go ahead and curl those lashes. You can even use the powder trick above to make it even better.
SCOTCH TAPE
Now scotch tape isn't for any body part. It is meant for papers, but this trick will totally change the way you see those little old tapes.
First thing you have to do is get a scotch tape, just about an inch or two and diagonally place it on the sides of your eyes. And this will help you get a really nice smoked up eyeshadows and it will also serve as a cheat if you want to slay that winged liner.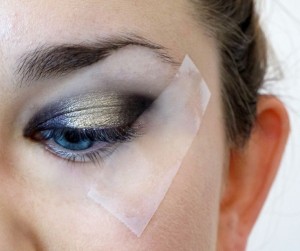 But it is not just for the eyes, it can also be used on your cheeks to perfect that contour and blush. Whoever invented this trick is such a life-saver when it comes to makeup.
EYE DROPS
Have you ever thought of using eye drops as a part of a make up hack? Well, oil can be used on old gel liners, then there's petroleum jelly as a chapstick . But eye drops? Oh yeah!
If you have any old mascara that you want to throw away? Don't! At least not yet, because you can put some eyedrops on it, then shake it well and VIOLA! You can now use those mascaras again as if you got a new one.
TISSUE
Lipsticks can be rather expensive, especially the high-end ones. And some of the cheap ones we get from the drugstores doesn't seem to last very long and we would need to keep on re-applying it.
Worry no more. Because this wonderful hack would make things life so much easier. You can simply apply your normal lipstick, cover it with a tissue and dab some powder on it and it will stay much longer. You don't need to buy high-end long-lasting lipsticks because this hack can make any lipstick last longer.
EYESHADOW
Did you know that eyeshadows can also serve as "lip shadows"? I know, doesn't sound right huh? But it actually can make your lipstick matte, providing you are of course using a matte eyeshadow.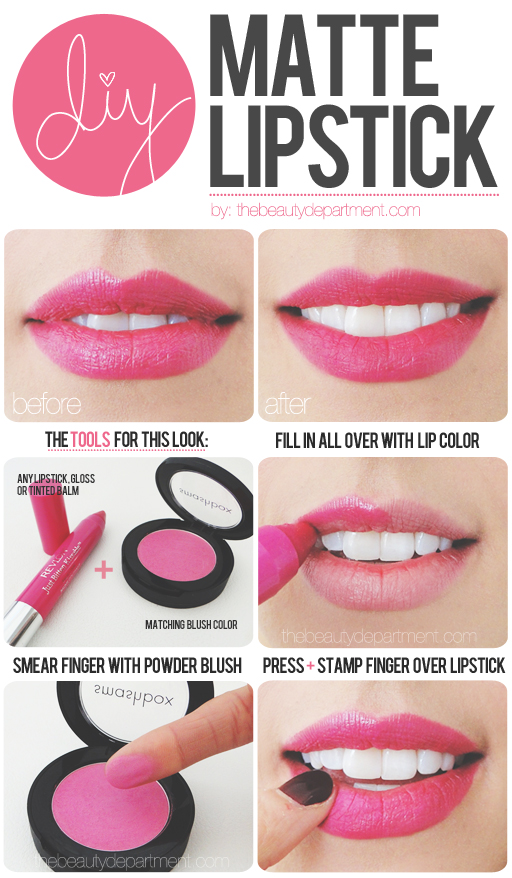 Just apply your satin or glossy lipstick and choose the closest eye shadow color and dab it on your lips lightly until you have achieved that matte lipstick that you wanted. Although it can dry out your lips a little bit, but a hack is a hack right?