Having the heart to actually help out and give back is a trait, not every celebrity has. Some spend their money on the most expensive cars and properties, although there is nothing wrong with that. It is just that, there are some who choose to help out the entire human race and here are some of them.
1. TAYLOR SWIFT
The 27-year-old singer-songwriter from Nashville, Tennessee have sold millions and millions of albums, sold-out concerts and she has won multiple Grammys, but no matter how busy she is, she still has time to help out to those who are in need, especially the ones who love her.
The Do Something Awards even recognized her philanthropic efforts and with the dedication to helping others and inspiring others through her actions. In 2007, she launched a campaign for the protection of the children from online predators, in partnership with the Tennessee Association of Chiefs of Police. She also donated $100,000 to the Red Cross to help the victims of the Iowa flood in 2008. Swift also performed at a charity concert in Sydney's Sound Relief and recorded a song alongside other singers for the Hope for Haiti Now Album.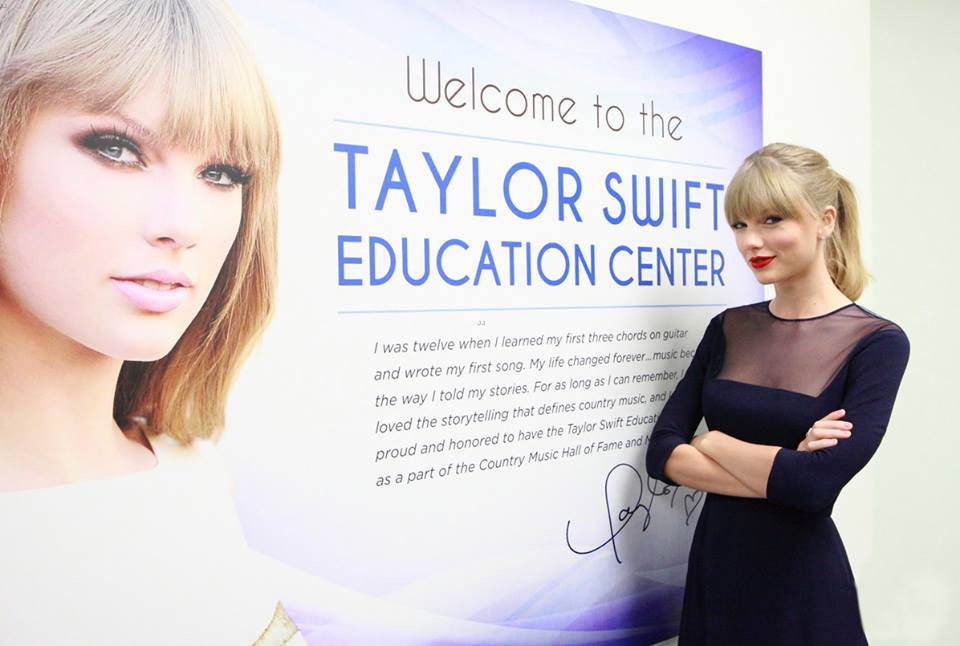 In 2010, she donated half a million dollars for the Tennessee flood incident. And in 2011, she raised over $750,000 when she performed at a benefit concert for the victims of tornadoes all over the United States.
She also pledged $4 Million to fund a building for the new education center at the Country Music Hall of Fame and Museum in Nashville. She also visits hospitals to meet with sick children and she encourages young people to volunteer and make a change in every simple way.
2. EMMA WATSON
She is known for her role as Hermoine Granger in the Harry Potter franchise which she has been a part of for almost ten years. She also became a part of several films like Perks of Being a Wallflower, Noah and the upcoming live-action adaptation of Disney's Beauty and the Beast, where she plays the lead role of Belle.
But aside from being an actress, she is also busy being the United Nations Women Goodwill Ambassador. In 2014, she delivered an address at UN Headquarters in New York City, to launch the HeForShe campaign. This UN Women campaign is for men to advocate gender equality. She mentioned in her speech that she began questioning gender-based assumptions at age eight when someone called her "bossy" whilst boys were not. Her speech also called feminism "the belief that men and women have equal rights and opportunities."She also said that the perception of "man-hating" is something that has to stop.
Aside from being an ambassador for women's rights, she also participates in several charity projects by UNIFEM, Small Steps Project, Shelter Box and Sense.
3. ANGELINA JOLIE
She may be known for her role in Maleficent and Mr. and Mrs. Smith alongside ex-husband actor, Brad Pitt. But she is actually more well-known for her charitable actions than her movies. Because when she was filming her movie Lara Croft: Tomb Raider in 2001, she witnessed what life is like for the people living there.
When she has finished filming, she called the United Nations High Commissioner for Refugees or the UNHCR right away to gather information about the problems in the certain areas where there are refugees.
She actually went to Tanzania and Sierra Leone for an 18-day mission and right after that she returned to Cambodia to meet up with the refugees from Afghanistan and donated $1 million to the UNCHR emergency appeal and then she was named UNCHR Goodwill Ambassador at UNCHR headquarters in Switzerland.
For years now, she has been going on missions where she meets up with some more refugees all over the world. She once said in an interview that
4. MADONNA
The Queen of Pop is not just known for the legacy she has in the music industry but also with the charity non-profit organization, Raising Malawi, which she founded in 2006. The organization aims to help with the extreme poverty endured by Malawi's one million orphans and help them with their health and education.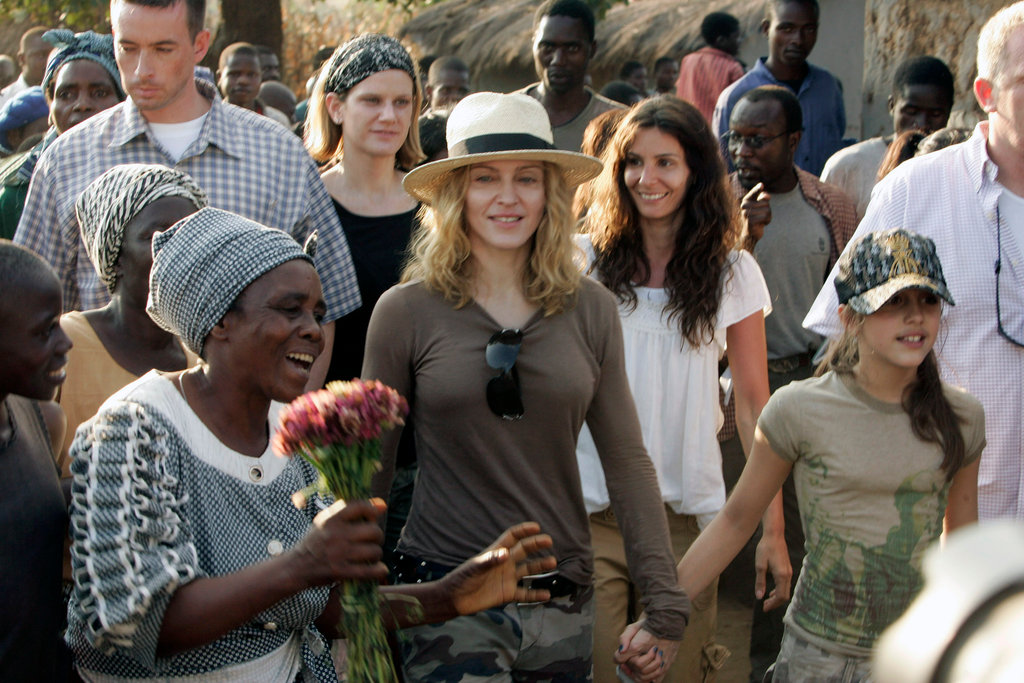 When Madonna visited Malawi, she was named as the Goodwill Ambassador for Child Welfare.
"I feel a deep commitment and love for the children of Malawi and am grateful for the support of the Government. I look forward to my new role as Goodwill Ambassador for Child Welfare" – Madonna