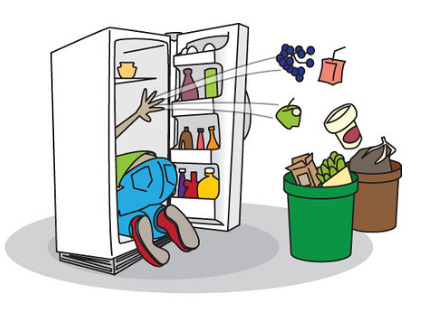 Of course, when we say that the fridge is making you sick, what we mean is, the way you are using the refrigerator could be making you ill! Many people make these mistakes with their fridges.
They do not understand that they are setting themselves up for foodborne illness! Knowing how to take care of and use the refrigerator properly and how to store food properly is very important. Here are the common mistakes you may be guilty of!
Not Eating Food Quickly Enough
This is a mistake that commonly happens when people cook for two or one, as you don't get around to eating your food as quickly. You probably have quite a bit of food leftover, and if you aren't eating those leftovers as soon as possible, you are risking the food spoiling and making you sick.
This is a big waste and a big risk. You should plan to use up leftovers at your next meal opportunity, either by making a sandwich or by incorporating the leftovers into a new dish. Ideally, you should consume leftovers within 3 or 4 days of cooking the dish. If you know you won't finish it at this time, it is best to freeze it instead, for about 3 or 4 months.
Ignoring Expiry Dates
Not only could you be ignoring expiration dates, but perhaps you don't know what they mean. Do you know that there is a difference between a 'sell by,' 'use by' and 'best by' date? There are differences between all these dates, and understanding them can save you from confusion and from falling ill.
For anything with a 'use by' date, eat it before the specified date or throw it out. You should consume anything with a 'sell-by' date within five days of the sell-by date. Items labeled with 'best by' dates tell you the date by which the item will have reached its best quality but has not expired. These are fine to consume.
Over-packed Fridge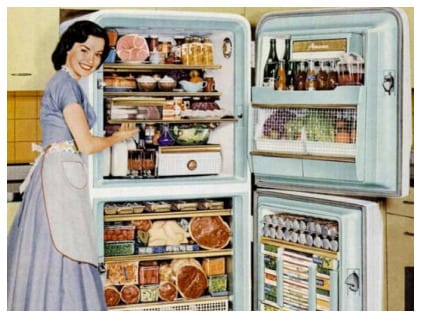 It can feel great to stock up on groceries. You feel like it is so convenient, and perhaps you got a bulk deal or two. However, if you store up groceries or leftovers in the fridge, you are creating an environment for illness.
This is because there needs to be adequate circulation in the fridge for the fridge to keep items cold properly. If you have things shoved one on top of the other and all around, items aren't going to remain as cold as they should be ad this means your food could spoil. This is causing a bacteria breeding ground!
Opening the Door for Too Long
We've all been there at some point – standing with the fridge door wide open as we decide what snack to pull out. The bad thing about this is that it can quickly become a habit. Having the fridge door open for too long could result in the items stored in your fridge, reaching an unsafe, unhealthy temperature. Ideally, you should know what you are getting from the refrigerator and open the door and close it quickly. However, if you have to have it open a little longer, make sure it isn't above two minutes long.
Not Storing Foods Properly
We don't blame you for thinking you can store any item anywhere you like in the refrigerator. This is a common mistake made by most people. The truth is, you can't store your food anywhere you like. You should be storing raw meats at the bottom of the fridge.
To avoid contamination, place the cooked foods above it in case of a spill. The salad greens and fresh vegetables are to be store in the crisper drawer. It is best to store leftovers and ready-made meals at the top two shelves of the fridge.
Not Wiping Off Spills Immediately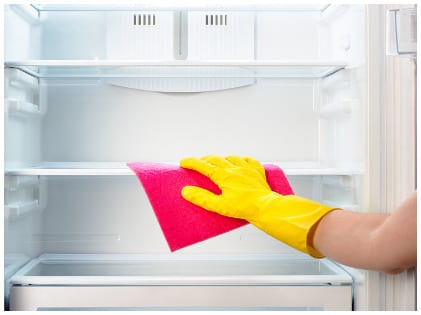 Spills are inevitable. Perhaps a cracked container, an over-zealous grab of the sauce bottle, or tipping over a container while reaching for another – these are things that typically do happen.  However, are you cleaning them up immediately?
Probably not. Usually, spills happen when people are in a rush, and if you're in a rush, you are unlikely to grab a rag and wipe down the spill you just caused! It's so much easier to close the fridge door and forget about that spill, right? Well, those spills could result in cross-contamination with the other food in your fridge. This can cause serious illness. Clean your refrigerator every two weeks with a warm mild bleach solution and wipe up spills immediately.
Save yourself a trip to the health facility and foodborne illness by changing the way you look after the fridge and its contents! Foodborne illness isn't fun!