We have seen them slay the runway far too many times, but did you know, despite of their angelic physique, some of them actually have their very own little angels. Can you guess which current and former Victoria's Secret models are already mommies?
MIRANDA KERR
CHILDREN: (1) Flynn Christopher Bloom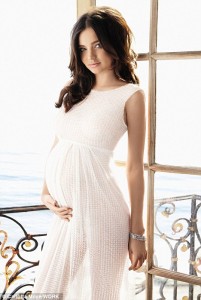 Kerr was born and raised in Australia and was considered to be the very first Australian Victoria's Secret model. She began her modeling career when she was only 13 by winning the Dolly magazine model search contest. And in 2007, she was offered a contract that changed her entire life, becoming a Victoria'S Secret model.
She replaced Gisele Bundchen which makes her the first model from down under. With her success in the modeling scene, she launched her own brand of organic skin care product, KORA Organics. She then met actor, Orlando Bloom in 2007 and became engaged and married in 2010. The following year she gave birth to their son, Flynn. Unfortunately, the couple decided to get a divorce in 2013. In the same year, it was also reported that she will hand over her Victoria's Secret angel wings by not renewing her contract. There were rumors that Kerr had a "difficult reputation" and was not a "big seller" for the lingerie brand.
TYRA BANKS
CHILDREN: (1) York Banks-Asla
Next is another former VS model, Tyra Banks, who is probably one of the most successful models of her generation. Before she even became a model, she was identified as an "ugly duckling" during her younger years but she obviously proved them wrong. She was born and raised in California, but with an African, British and Native American ancestry.
Banks started modeling when she was 15 but during her first couple of attempts, she was rejected by four modeling agencies. And in 1997, she was considered to be the first African-American to appear in the Victoria's Secret catalog. She was a VS model from 1997 to 2005.
Aside from her modeling career, she also became a TV personality when she had her very own talk show entitled "The Tyra Banks Show" and a host to model search "America's Next Top Model. She then met Norwegian photographer, Erik Asla. She unfortunately couldn't conceive a child so in order to become a mother, she had to do a surrogacy.
CANDICE SWANEPOEL
CHILDREN: (1) Anaca
Swanepoel is of South African descent and started her modeling career when she was 15. In 2010, she was chosen to be a Victoria's Secret model and was featured to wear the 2013 "Fantasy Bra" worth $10 million. It was considered as the most expensive fantasy bra being worn in the Victoria's Secret fashion show.
She can speak Afrikaans and English, she later learned Portuguese from her partner Herman Nicoli, whom she met started dating since she was 17. In 2015, they announced their engagement and had their first child in October of 2016.
IRINA SHAYK
CHILDREN: (1) Unknown
This Russian beauty was discovered by a person from a local model agency when she was studying in beauty school with her sister. She later appeared in Victoria's Secret print ads and catalog, but only appeared in the 2016 Victoria's Secret Fashion Show.
She was known for being the girlfriend of superstar footballer, Christiano Ronaldo, but ended their 5-year relationship in January of 2015. That same year, she began dating actor, Bradley Cooper and is now expecting their first child due in 2017. She is one of the few VS angels who walked the runway with a baby bump.
ADRIANA LIMA
CHILDREN: (2) Valentina Lima Jaric and Sinenna Lima Jaric
She is known to be the longest-running Victoria's Secret Model since 2000 up to this date. She began when she was 15 from the Ford's "Supermodel of Brazil" competition. She is fluent in Portuguese, English, Italian and Spanish.
She is also named as the second highest paid supermodel. She got married in 2008 with former NBA player Marcko Jaric. They ended up having two daughters, but decided to get a divorce after five years of marriage.
BEHATI PRINSLOO
CHILDREN (1) Dusty Rose Levine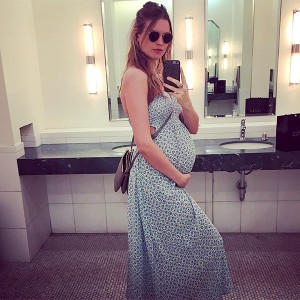 Last but not the least is a model from Namibia, Behati Prinsloo. Her modeling career began when she was with her grandparent in Cape Town.
"We went to the grocery store after church and this guy came up to me and asked if I was a model and wrote his number on a piece of paper."
When she became a Victoria's Secret Model, she designed a "Behati Loves Pink" swimsuit capsule collection.
She began dating Maroon 5 vocalist, Adam Levine, which became kind of controversial since Levine dated another VS Angel right before her. They later got married in 2014 and she gave birth to their first child in 2016.