Since we are living in the modern world, it is very common now for films to use special effects to make the actors appear to be in a beautiful location, but in reality was done with the actors behind a green background (called a Chroma key). But in this article, we will give REAL FILMING LOCATIONS of some of your all-time favorite films and the best part is that you can actually visit them. So sit back, grab a drink and be amazed.
ALNWICK CASTLE
HOGWARTS IS REAL! If you waited for your Hogwarts letter to come but it never came, just get a passport and go Northumberland U.K.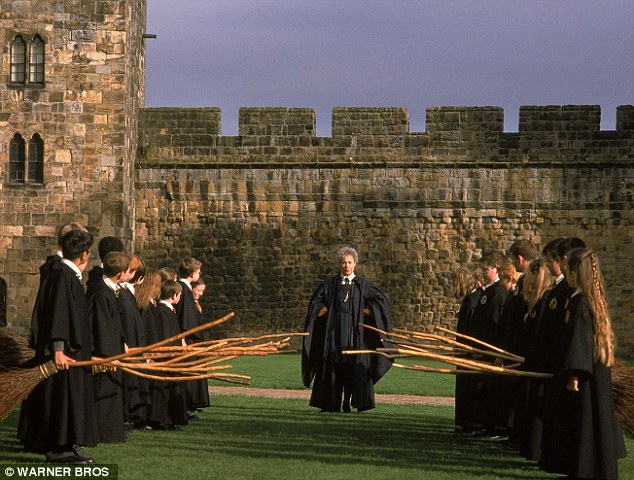 The Hogwarts Castle or should I say Alnwick Castle (for non-magic people) is actually a REAL castle and has been around since 1136. And yes there are still people living there, but only a part of it. Owned by the Percy Family for hundreds of years, it is also one of Great Britain's most iconic castle, not to mention the largest inhabited castle in the U.K.
And if you haven't known already, this has been a major part of the journey of a certain young wizard who we grew up with, the Harry Potter franchise. Did I mention you can actually visit the castle? Yes, every summer it is open for visitors and tourists and you can even get married there.
HOOK & LADDER #8
Doesn't sound familiar? Well let's just say this has been the headquarters of our favorite team of Ghosbusters. And yes, it is a REAL fully working and operational firehouse at 14 N Moore St, TriBeCa, New York City, NY.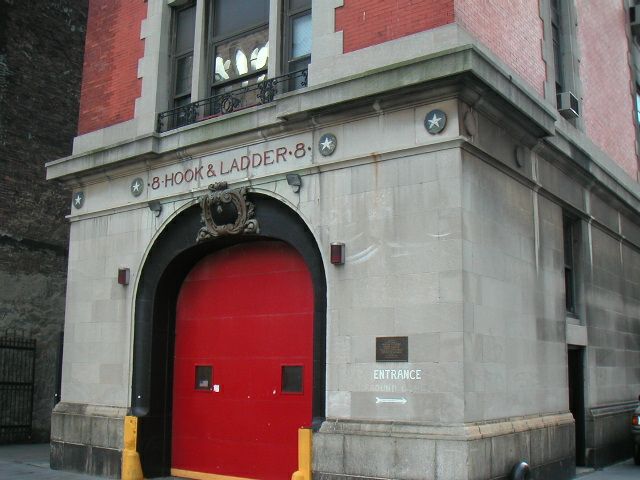 This firehouse was built on 1903 after the FDNY was established. During the September 11 terror attack, the firefighters from the Hook & Ladder No. 8 were the first ones to respond. This firehouse was the home of the 1984 Ghostbusters as well as the 2016 Ghostbusters reboot.
But they only filmed outside of that firehouse because they filmed in another firehouse, which is located in Los Angeles.
HATLEY CASTLE
Or also known as Xavier's School for Gifted Youngsters from the X-Men franchise, the Queen's Mansion from the TV Series Arrow, and Auradon Prep from the Disney movie Descendants.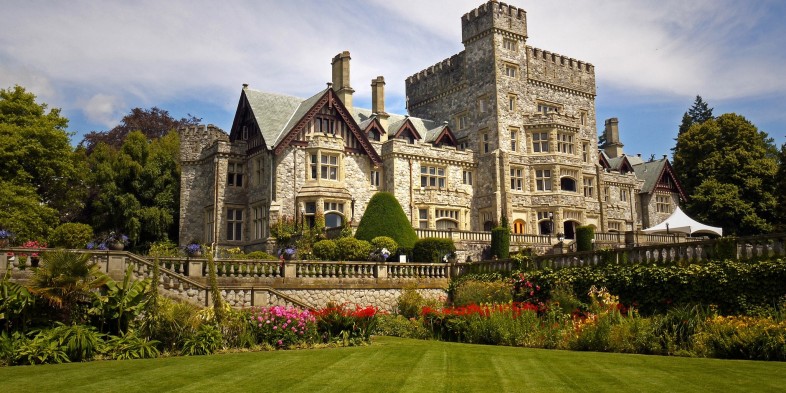 This real-life castle is at Colwood, British Columbia in Greater Victoria. The estate was used for the public Royal Roads University since 1995.
It faced controversy in 2006, when the university charged admission fees to maintain the heritage gardens and other areas of the campus.
ANGEL FALLS
One of the greatest Pixar movies of all time, Up, yes this is the Paradise Falls that Mr. Fredrickson has been talking about. It is a real place called Angel Falls in Venezuela. It is named after the man who discovered it, Jimmy Angel, when their plane stalled at its peak.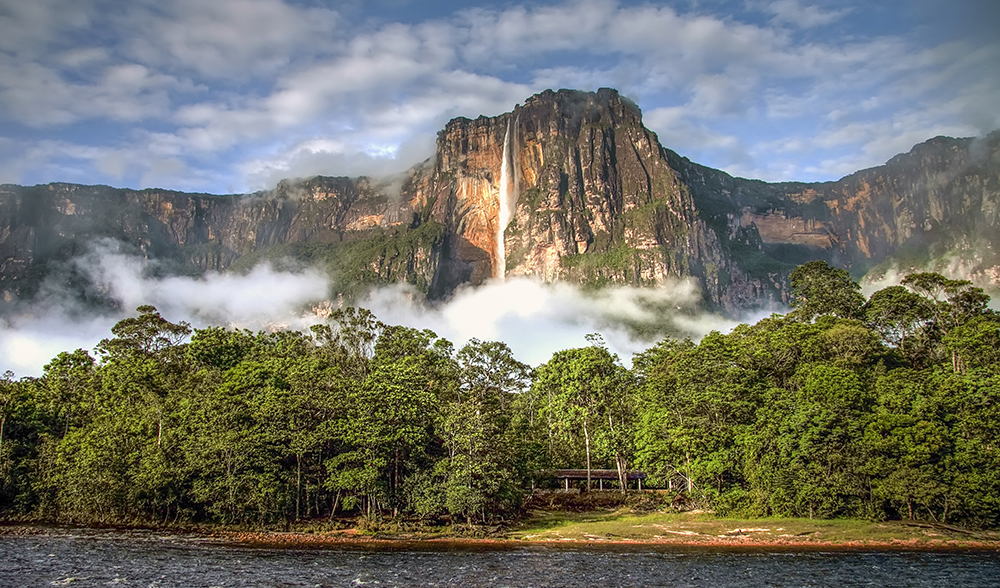 The original name of the falls is Kerepakupai Vena which means "waterfall of the deepest place". It is the world's highest uninterrupted waterfall with over 900 meters or 3,000 feet high. It truly looks breathtaking.
BOURNE WOOD
This is probably the most used filming location when it comes to action and adventure films because of the beauty of the forest itself. Here are some notable films you might recognize using it: Gladiator, Captain America , Harry Potter 7 and 8 and The Golden Compass.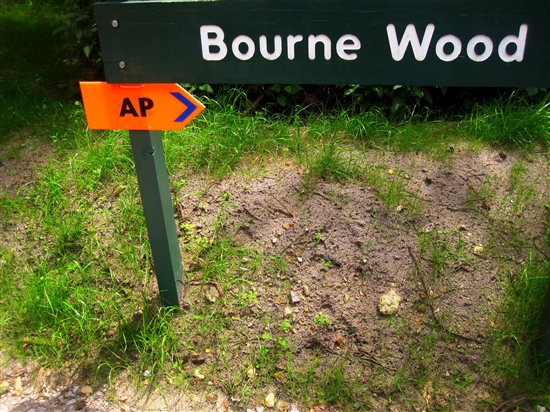 It is not just an amazing film site but it is also home to different and very rare animals which is why they are now trying to conserve the place by limiting the number of days people can film on it. The limitations were proposed to limit filming by half a year because the animals living there were disturbed by the noises of explosions and other loud noises caused by the production.
It is located in Farnham, Surrey in England.
CHIPPEWA SQUARE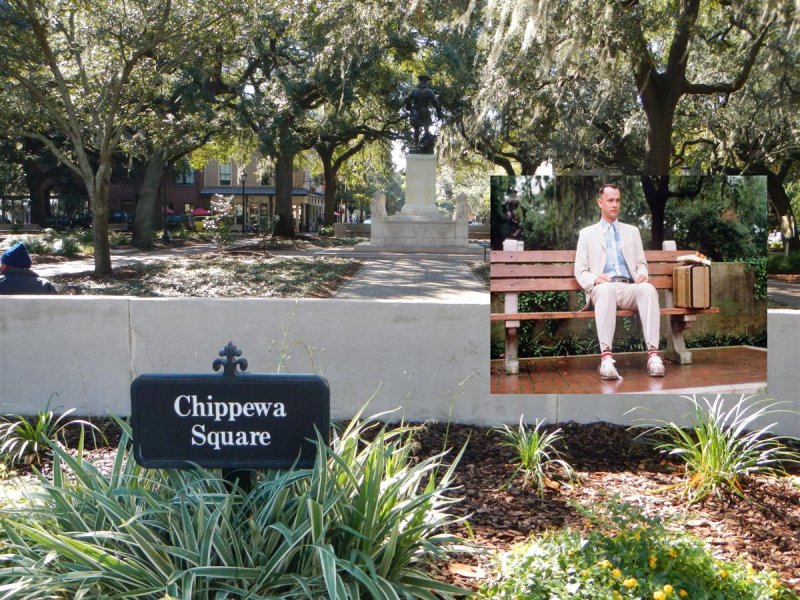 You may have recognized that very famous bus stop bench where a man started talking about his life to people who sits with him waiting for the bus.
Yes, I am talking about Forrest Gump, one of the greatest films of all time starring Academy-Award winning actor Tom Hanks. This famous bench was just a prop that they used for the film but the park is real and is located in Savannah, Georgia. The bench that was used for the film is in the Savannah History Museum.