"Success is a JOURNEY, not a DESTINATION"

– Ben Sweetland
A lot of people say that the recipe for success is study hard + get into a good college + have a degree + get a decent job and work yourself to death until you get RICH.
But is that really what what everyone has to do in order to be successful? Is money really the main thing when it comes to success? Will a degree guarantee you to be successful? Well, in this article, not really. We are going to give you the Most Successful People of Today Without A College Degree.
MARK ZUCKERBURG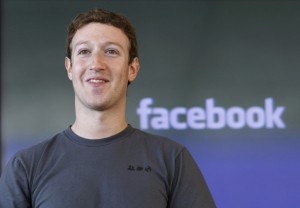 Well, if it isn't the man behind the most successful social media platform of history. Mark Zuckerberg studied in Harvard. I know, impressive isn't it? But he dropped out to continue Facebook and some people may say it was just luck but they're wrong. It's just all about hard work, perseverance and passion.
He built Facebook within the walls of his dorm together with other Harvard students, Eduardo Saverin, Andrew McCollum, Dustin Moskovitz and Chris Hughes. They launched and introduced it to other campuses and by 2012, it has more than one billion users.
Growing up, while the other teens play video games, he was making games instead. By the time he's already in Harvard as a sophomore, he made the program CourseMatch, which enables users to select students from various of choices for their study group. He then made FaceMash, that allows the students to rate and select the best looking photos. His former roommate explained:
"We had books called Face Books, which included the names and pictures of everyone who lives in the student dorms. At first, he built a site and placed two pictures, or picture of two males and two females. Visitors to the site had to choose who was "hotter" and according to votes, there would be ranking."
Zuckerburg is now one of the youngest and most powerful people in the world. In 2016, he was ranked 10th in a list of the World's Most Powerful People with over $40 billion net worth.
RACHEL RAY
Did you know that Rachel Ray never finished college and has no formal culinary training? She currently has an estimated net worth of $60 million. She is the host of the daily lifestyle program of her own name and also three other food networks series the 30 Minute Meals, Ray's Tasty Travels and $40 a Day.
She's also an author of several books, of course it's either about food or cooking. Her television shows won not just one, not just two but three Emmy awards.
But before her lavish life, she first worked at the candy counter of Macy's when she moved to New York City. Being a world renowned host for cooking shows where she gives tips and tricks she said:
"I have no formal anything. I'm completely unqualified for any job I've ever had. I'm not a chef."
DAVID GEFFEN
From a cooking show host to one of the men who's behind Dreamworks. Alongside Jeffrey Katzenberg and Academy Award winning director, Steven Spielberg.
He attended the University of Texas for a semester but moved to Brooklyn College where he dropped out again. He moved all the way to California to pursue his dreams to be in the entertainment industry. He apparently attributed his challenges in school because of dyslexia.
He is the founder of Asylum Records and Geffen Records which released some notable songs by Elton John, Nirvana, Guns N' Roses, Aerosmith and Cher.
STEVE JOBS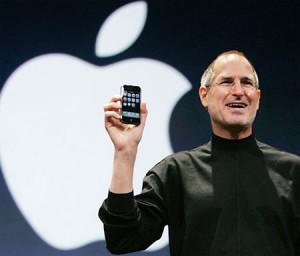 Jobs was the man responsible for our iPhones and Mac computers today. He was considered to be an inventor, businessman and an industrial engineer. He was known to be the co-founder, chairman, chief executive officer of Apple Inc. He was also a member of the Walt Disney Company's board of directors.
But before all of this success, he was just a normal person just like us. He attended Reed College in 1972 but he dropped out since Reed was too expensive and he didn't really feel like it's worth wasting his parents' money on unnecessary classes he had to take.
Here is what he said on Apple as comparing it to a Volkswagen:
"Basically, Steve Wozniak and I, invented the Apple because we wanted a personal computer. Not only we couldn't afford the computers that were on the market, those computers were impractical for us to use. We needed a Volkswagen. The Volkswagen, isn't as fast or as comfortable as other ways of traveling, but the VW owners can go where they want, when they want and with whom they want. The VW owners have personal control of their car."
His estimated net worth when he died in 2011 was $10.2 Billion.