People always think that those who have none and is motivated to success will eventually have their way to the top. Well, it turns out it is true. These people worked so hard to get to where they are now, and refused to believe that things would remain dark for the rest of their lives. Apparently, you must push yourself into the light so you can have a bright future!
OPRAH WINFREY
Oprah is a host, actress, author, producer, philanthropist and CEO of two companies. Harpo Productions is a multimedia production company and in case you haven't noticed, Harpo is Oprah backward. She is also the owner and CEO of the Oprah Winfrey Network or OWN which is an American television network.
Oprah is best known for her self-titled television show, the Oprah Winfrey Show, which is actually the highest-rated television show in the history of television. It is also one of the longest running talk shows in American history, running from 1986 to 2011. Now it's clear why she is known as the "Queen of All Media"!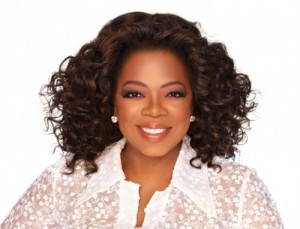 But before all of this happened, she was just a normal person who is just trying to survive the life given to her. She was born in rural Mississippi, with her mother who was actually just a teenager when she had her. They were so poor that her dresses were made of a potato sack.
She admitted that she was molested during her teenage years and got pregnant but her son died when he was a baby. But it didn't stop her from doing what she wants. She later moved with a man she treated as a father and got a job at the local radio station in Tennessee even if she was still in high school. She became so good at co-anchoring in the station that she had been offered a job in the daytime talk show arena.
From there she worked so hard that until she finally launched her very own production company and is now one of the most influential people of the world.
HOWARD SCHULTZ
If you haven't heard of him before, then you probably know his café. Schultz is CEO of the most famous café in the world, Starbucks.
He was born to a poor Jewish family in New York. Because of poverty, he distracted himself by playing sports such as basketball, baseball, and football. He managed to get through high school and college and once he graduated he got a job at Xerox Corporation. A few years later he landed a job at Hammarplast, a Swedish drip coffee maker manufacturer. He became the general manager and that is where he found out about a coffee-bean shop called Starbucks Coffee Company which was located in Seattle. He became interested and joined their team. Aside from Starbucks, he also owned the NBA team Seattle Supersonics, but he sold it because of the criticisms that he couldn't run the team properly.
J.K ROWLING
The woman who brought to us the amazing wizarding world of Harry Potter, Joanne Rowling or more commonly known as J.K. Rowling is a best-selling author, screenwriter and film producer.
Rowling was born in Gloucestershire, England. Ever since she was young she has always loved writing fantasy stories, which she read to her younger sister. Her life seemed normal until her mother became ill and it strained her relationship with her father. She took entrance exams to Oxford University but was unfortunately not accepted. Yet it didn't stop her from continuing to pursue her passion for writing. In 1998 during a four-hour-delayed train trip from Manchester to London, she had this imagination of a young boy on a train attending a school of magic (Thank Heavens for the delayed trip back then) and when she got back to her flat she immediately started writing.
When her mother died, everything fell apart. She got divorced, had a miscarriage, had an infant who is depending on her, and most of all she had no job. She moved to Scotland to be close to her sister and there she focused on continuing Harry's story. She then signed up for welfare benefits and considered herself to be "poor as it is possible to be in modern Britain, without being homeless".
She continued writing the first Harry Potter novel in cafeterias while being rejected multiple times by several publications until finally Barry Cunningham, and editor of Bloomsbury publishing house in London, accepted her manuscript.
It is impossible to live without failing at something, unless you live so cautiously that you might as well not have lived at all, in which case you have failed by default.

J. K. Rowling
And now, after seven best-selling books that were translated into several languages all over the world, with eight movie adaptations, she became one of the richest authors in the world. She did, however, lose her billionaire status because she donated a huge amount of her earnings to charity. Admirable indeed.
RALPH LAUREN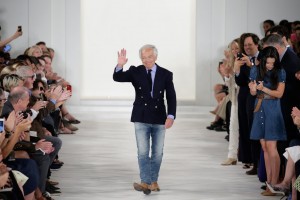 When you say the name "Ralph Lauren" people immediately think of the luxury brand of clothing and fragrances. But before it became a brand name, it was first a person's name.
Ralph Lifshitz or also known as Ralph Lauren was born in New York City to poor Jewish immigrants. For two years, he served in the United States Army but he left to work for a tie company called Brooks Brothers.

Despite only having a high school diploma and a few business classes, it didn't stop him to try his luck in the business industry. Because he is into sports, it inspired him to name his first line of men's clothing as Polo in 1968. And from then on it became such a success and he is now considered as one of the most successful businessmen who owns a luxury clothing line.