Celebrities are just like normal people. They get hurt, they get tired, they get happy and they get sad. But being famous and earning millions for acting on a movie or performing on stage with adoring fans all over the world. They are expected to live such luxurious lives and indeed there are a lot of them who actually do.
But you'll be surprised how some of them chose to live such simple lives and decide on spending millions on charity institutions instead of buying million dollar worth of bags and cars. Here are
5 celebrities who live a humble life.
1. JENNIFER LAWRENCE
This first one is shocking indeed, not only she is rich and famous but she is considered to be the highest-paid actress in 2016 according to Forbes magazine. She is also one of the youngest who won an Oscar, for her role in Silver Linings Playbook.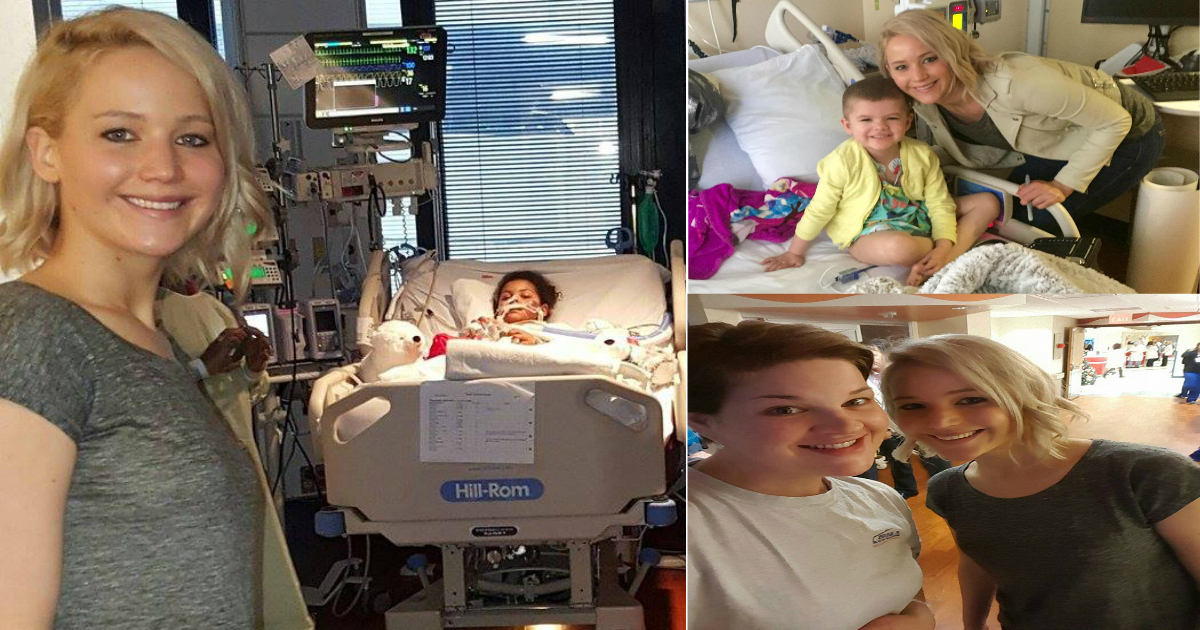 She is also known to be an advocate of feminism and gender equality and also put up her own foundation to support various charitable institutions. Which is one of the reasons why she is on this list.
Despite being the highest-paid actress in Hollywood, you wouldn't see her driving a multi-million car or going shopping at Rodeo Drive. She is always seen on the streets without makeup and not wearing any fancy clothes, that is why she is considered to be one of this generation's role models.
2. ANGELINA JOLIE
She is more well-known for her charitable actions than her movies. Because when she was filming her movie Lara Croft: Tomb Raider in 2001, she witnessed what life is like for the people living there.
Once she was done filming, she immediately called the United Nations High Commissioner for Refugees or the UNHCR to gather information about the problems in the certain areas where there are refugees.
She even went to Tanzania and Sierra Leone for an 18-day mission and after that she returned to Cambodia to meet up with the refugees from Afghanistan and she donated $1 million because of the UNCHR emergency appeal and then she was named UNCHR Goodwill Ambassador at UNCHR headquarters in Switzerland.
For years now, she was going on missions where she meets up with some more refugees all over the world. She once said in an interview that
"Awareness of the plight of these people, I think they should be commended for what they have survived , 
not looked down upon"


Aside from her acting awards she was also received an insignia of her honorary dame-hood during a private ceremony by the Queen of Great Britain.
3. Hugh Jackman
From Hollywood let's head to the land down under, on the fourth spot we have Wolverine himself, Hugh Jackman. Unlike his character from the X-Men films, the Aussie actor is kind-hearted and down to earth.
Just like the previous celebrities from this list he as well does not live in such a luxurious lifestyle. Aside from being an actor, he also spends his time as a global advisor for poverty. He is a widely known philanthropist and is known to be an ambassador for World Vision.
Together with actor, Daniel Craig, they raised $1,547,180 for Broadway Cares and Equity Fights AIDS from their show the Steady Rain.
4. DWAYNE JOHNSON
Or most commonly known as "The Rock" is the greatest example of a Gentle Giant, despite a successful career in the film industry he still focuses on supporting charitable institutions and even put up his own foundation, the Dwayne Johnson Rock Foundation that focuses on helping children especially those who were hospitalized for various medical conditions
He is also one of the directors of the Beacon Experience, which helps and guides children to go into the right path and give them hope for their future.
In 2006, he gave $2 million to the University of Miami for their new center living room.
5. Johnny Depp
We have another A-lister on the list and this time it is one of the greatest actors in Hollywood history, he is known to have played several iconic characters and yet he manages to slay every single on of them just like Capt. Jack Sparrow from the Pirates of the Caribbean franchise and the Mad Hatter from Alice in Wonderland movie adaptation.
Despite having such a privileged life, you wouldn't see him driving around luxurious cars, multiple mansions and properties and of course, the team of personnel that are solely committed to serve him. Even if he can afford such a life, he still chooses to be a normal person living like us.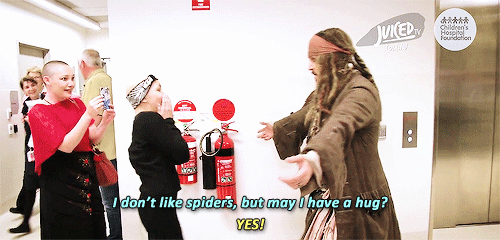 The actor has admitted not being comfortable being in the spotlight. But instead, he is known to be visiting sick children in the hospitals. Depp even dressed up as his character, Capt. Jack Sparrow, for cancer-stricken children in a hospital.