There are so many beauty products out in the market today. There are high-end cosmetics that cost hundreds of dollars and there are some fake ones that are of course very dangerous to use. Also, here's to all the vegans out there who are having a hard time choosing the right beauty products.So if you are looking for eco-friendly beauty products, here are some brands and places you can get it from.
LUSH Fresh Handmade Cosmetics
The land of bath bombs! LUSH Ltd. is a beauty outlet in the United Kingdom and the United States. The company was founded by a trichologist named Mark Constantine and Liz Weir who is a beauty therapist.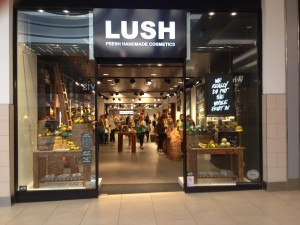 They sell various creams, soaps, gels, shampoos, lotions, moisturizers, scrubs and other types of cosmetics. They're famous for their bath bombs which is a thing right now because of their different shapes. They are solid bars of sodium carbonate with essential oils and natural butter that fizz out and can produce lots of different colors.
They also released their own makeup collection which has lipsticks, liquid liners and cream shadows and it is called "Emotional Brilliance".
What is so great about LUSH is that they do not buy products from companies that test their products on animals. Instead, they test it on human volunteers before they are released in the market.
They also donate some of their sales to several charities.
ECOTOOLS Brushes
These very affordable and eco-friendly brushes can be accessed all over the world. They sell beauty tools that are made from recycled bamboo. EcoTools are probably one of the only brands of makeup brushes that has a professional vegan quality.
They were even voted as the Best Cruelty-Free Makeup Brushes in the PETA "Proggy" Awards and one InStyle magazine's Best Beauty Buys in 2009
The bristles on their brushes are synthetic instead of the animal derived bristles that are used by a lot of makeup brands. Some of their products are even made up of recycled materials like aluminum and plastic.
NYX
Another line of cosmetics that are semi-eco-friendly is this one. The first product they released was jumbo eye pencils and it became a major hit they sold $2 million the first year. At first, it was only sold to beauty professionals but eventually it reached the mass-market outlets. It was labeled as a "department store quality" kind of makeup but since it is very affordable it is also considered as a "drugstore brand"
Their sales increased because they used the social media as an advertising move especially with giving samples to beauty bloggers and they review them.
But in 2014, the owner Ms. Ko, sold NYX to an international beauty company L'Oreal for five hundred million dollars because she wanted to retire.
Now you can get their products at Sephora and Ulta Beauty.
And the most important thing of all is that they DON'T DO Animal testing. That is why they are on this list.
E.L.F. Eyes Lips Face
One of the best cosmetics lines that are eco-friendly is Eyes Lips Face, simply known as E.L.F. They are an international cosmetics brand that sells makeup, skincare products and brushes. They are based in New York City and is known for selling their products for a very cheap price but the quality is too legit.
Their products are 100% "cruelty-free" which is kind of surprising since they sell their products for a very cheap price and yet they still manage to help and preserve animals. They support PETA's no fur campaign and they also donate a big percentage of their sales to Breast Cancer Funds and also with PETA.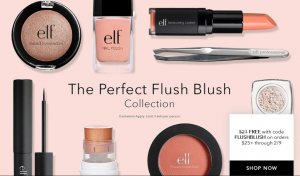 Because of that, they have been featured in several magazines like Glamour, Allure, InStyle and Good Housekeeping. They were also featured in Oprah's O! MagazineAnd now it is sold to various beauty outlets and drugstores all over the world.
And there you have it, if you are proudly vegan, then you should try out the makeup products from these brands because they care for nature and animals just like you do.
And for non-vegans, why not try out these products as well because it wouldn't hurt to try, they're inexpensive anyway.