When you are looking out for a perfect suit or dress, you usually focus on the basic attributes such as color, style, cut, and fit. However, the material of your dress is something which you hardly talk about. Well, now is the time to find out where the material has originated from and whether it is inorganic or organic. People who are conscious about their health choose organic fruits and vegetables as a part of their diet. A lot of discussions happen on organic food and its benefits. The debate should now shift towards the topic of organic clothing. The use of organic material in clothes designing has been in vogue these days, and it's a matter of time when organic clothing will rule the roost in the world of fashion. Read on to know more.
Organic Clothing Is Good for Your Skin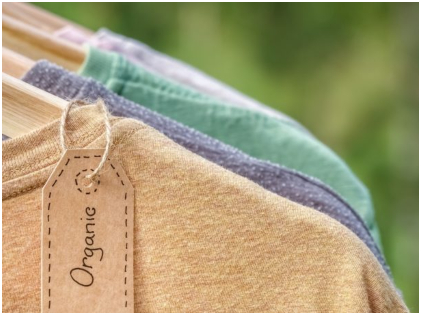 If you have been quite prone to itching, skin rashes, and redness, you need to find out the actual causes. If you haven't already, do check your garment tag. Using pesticides and chemicals beyond permissible limits to keep the pests away is highly dangerous for the end-users. The chemicals, after getting dissolved in water present in the soil, don't take much time to reach the internal circulation system of the plant. According to some tests and studies conducted, the cotton thread, taken out from inorganic cotton plantations, tends to contain a good percentage of these harmful chemicals. When you weave these cotton threads together into a garment and wear it, it infects your skin. When you switch to organic clothes, you would never need to worry about any such issue.
Organic Clothes Are Quite Affordable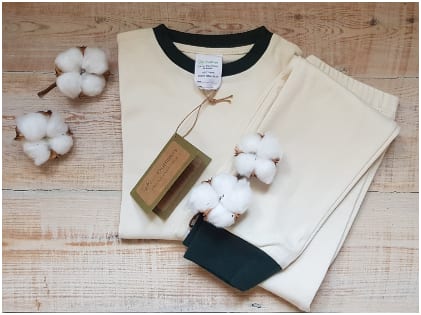 There is a popular perception that organic fertilizers are pricey. On the contrary, they are quite cheap, and this implies that farmers wouldn't have to shell out a huge amount on organic cotton cultivation. This would make things easy for them, and they would be able to sell their produce at highly affordable rates to garment manufacturing companies. Subsequently, the overall garment manufacture cost will automatically come down. You will be able to buy clothes without burning a hole in your pocket.
Maintenance Is Easy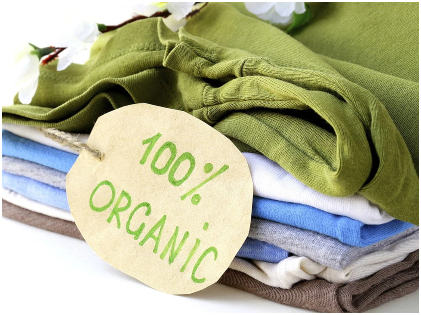 When you use fabrics that are artificially treated, taking extra care is a must. In case you fail to adhere to the care instructions, your dress would soon lose its look, shine, color, and beauty. In that case, it is best to give them for dry cleaning. However, you don't have to waste time pondering over all these issues as your attire uses organic threads. You don't have to worry about sending them for dry cleaning. And you can be sure that your dress won't lose its shine and beauty so quickly. All in all, organic clothing is a value for money.
Organic Garments Are Of Better Quality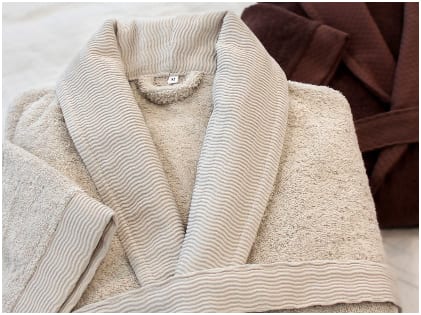 If superior quality as well as comfort matter to you than anything, organic clothing is the best choice you have. Garments that are made from organically manufactured fabrics as well as treated are indeed softer, comfortable, and breathable than those which are made of inorganic fabric. Chemical treatments diminish the overall quality of your clothes, and that's a proven fact. The organic stuff is light on your skin and saves your skin from developing any kind of itching and irritation.
Organic Fabric Cuts Down Fatalities In Factories
Inorganic fabrics are those which are treated with harmful chemicals. Now, these chemicals are hazardous when they touch your skin. They can cause boils, soars, and even lead to death. Treating and coloring organic fabric is easy and safer too. They don't require any inorganic treatment, and that's the plus point. Consequently, the entire procedure of cloth manufacturing becomes less troublesome and less risky. Not just for the ones who wear but also for the employees at the dyeing or tanning shops.
Organic clothing is eco-friendly. This is probably the reason why it's in fashion these days and highly popular among both the millennials and Gen Y. Garment manufacturing and designing companies are laying stress on using organic fabric. The usage of harmful chemicals is deadly for the environment and the skin of people who wear it. This is why people are keener on buying organic clothes for themselves.