So perhaps you have invested time and effort, and of course money, into creating a sustainable wardrobe. You are proud of how you've gotten your hands on ethical outfits from your pajamas to your evening dresses. However, eco-friendly fashion is only half done if you haven't given your laundry process an eco-friendly makeover. Take a look at these tips on how you can make sure that cleaning your clothing isn't harming the environment.
Line Drying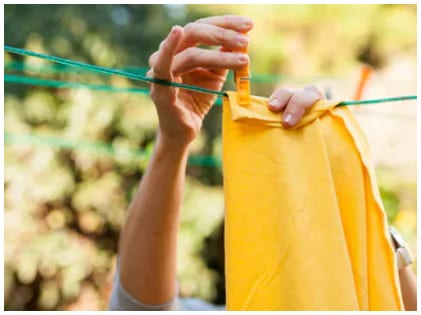 These days, it's commonplace for every home to have a dryer. Unfortunately, these pieces of equipment sacrifice a lot to offer the convenience that it does. In fact, with the many concerns around global warming, energy conservation and general concern for the environment, people are reverting to the old way of drying clothes – on a clothesline.  So fear not hanging your laundry out to dry because everyone knows the importance of conserving energy and resources, so you won't be frowned upon or have your neighbors thinking you're in financial trouble! If you are worried about unsightly clotheslines, there are retractable lines that you could install that address this. So, reduce your carbon footprint by giving the dryer a break. Your clothes will appreciate it too, as it's gentler than a tumble-dryer.
Upgrade Your Washing Machine
Standard top-loaders use about 40 to 45 gallons of water for each load of laundry. If you work out how many times a year you do the laundry in your washer, you will be surprised to learn just how much water your laundry activities are consuming! Making the choice to switch to a high-efficiency washing machine is easier on your wallet and easier on the environment because you will enjoy a reduced water bill and a reduced energy bill. High-efficiency washing machines are available in both top load and front load variations.
Green Tips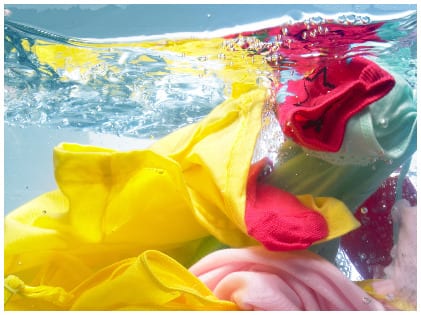 Making small changes can translate into big rewards. Since you are making an effort to go green with your laundry practices, it helps to make other changes to your habits to help reduce your footprint and make a difference. When doing the laundry, make sure you wash full loads so you are energy and water-smart. Use the correct amount of detergent so that the washer works at its optimal and you aren't over polluting local ecosystems. If you have used the dryer, either because the weather was bad or you were softening some items, put your next load in while it is hot so you make use of residual heat and use less energy. When using the dryer make sure you use the timer. Also, the most basic thing you can do is to try and use your clothing more than once to reduce your overall laundry load. Another way of reducing your laundry load is to hand wash items that can be easily hand-washed.
Chill Out
If you typically wash your clothes using the hot function of your washing machine, then you must know that the biggest energy consumption in your laundry process is heating up the water for your wash. By simply switching to cold water washes, you can save a significant amount of energy. Som hot water detergents are formulated such that they can be used in cold water washes as well. If you are disappointed with the results, know that there are many cold-water formulations available fon the market that clean very well as they have been designed specifically for cold water applications. Experiment with this method of washing and get comfortable with it!
Detergent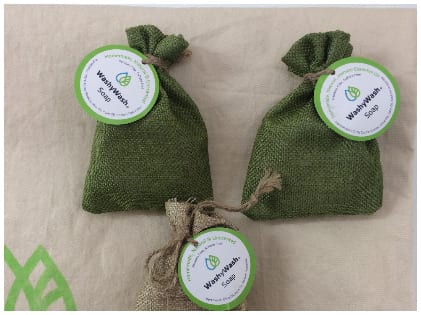 If you are employing all of these methods to make your laundry process greener, it's only reasonable to choose laundry detergent, softeners, and bleach and stain removers that are environmentally friendly. We all know that the commercial detergents are chemical-laden, more so when this washes down into the water supply. Use products with ingredients that are plant-based and eco-friendly. Avoid bleach and artificial colorants and fragrances. Look for endorsements on the products you use from environmental organizations you know and trust.
Laundry duty is actually an activity that is resource-intensive and has the potential to pollute greatly. Doing your laundry uses lots of energy and water and if you are going the extra mile to save the planet by choosing your clothing more carefully, it only makes sense that you should be just as careful when it comes to your laundry practices so that you know you are closing the loop. So go out and go greener with your laundry!