The best thing about time is that it's never constant. Only change is constant. What might look good and relevant today may not be the same in future, and much in same fashion what might have been accepted in the past may not be accepted in the present.
Although you haven't lived in past, these rare historical photographs will give you a chance to see what the world was like back then. Today every second person takes an online photography class and uses GoPro to document each and every second of his own life .The rare photos below will definitely leave you speechless, surprise you, challenge you, and amuse you! Who knows, it might even show you some of the most famous events ever in a very different light.
Elvis Presley signs autographs for fans in Germany while out riding a bike ca. 1959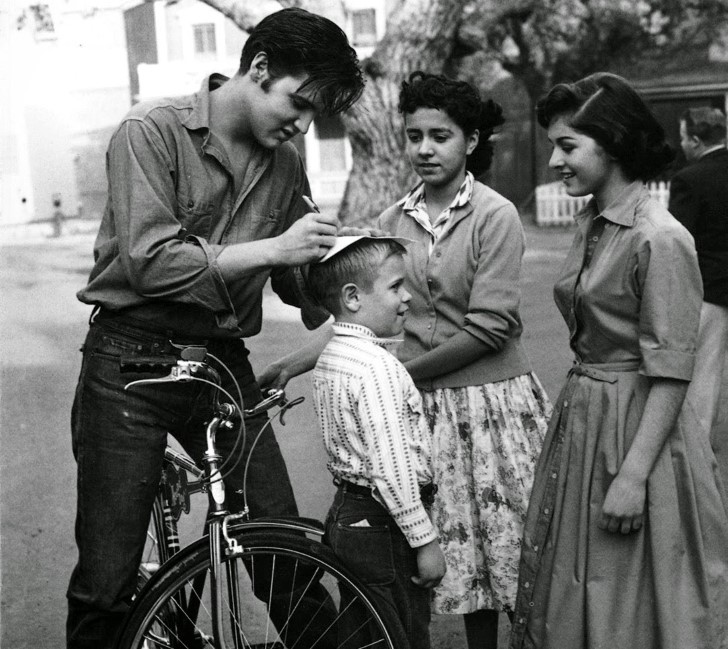 When Elvis joined the U.S. Army in 1958, he was already one of the most famous names in world entertainment. He served for two whole years as a regular soldier although he was offered to get enlisted in Special Services and entertain troops, which further helped improve his naughty image that resulted from his provocative performances. This picture was taken while he was stationed in Germany, where he later met his future wife Priscilla Beaulieu but unfortunately also picked up his prescribed drugs addiction which ultimately led to his death. This is where it all began, really.