The Big Bang Theory surely made a big first impression when it first aired in 2007. Both the geeky cast and the hilarious story lines are just hard not to love, even though, unless we just applied for a bachelor's degree in physics,  we have no idea what most of them are saying! The show is well into its 10th season and all of the show's fans are just savoring every line and episode left until we say goodbye to Leonard, Sheldon, Penny and the rest of the cast (sob!).
To help make the time seem longer, why don't we talk more about the show and the cast? And, speaking of, Johnny Galecki, Kaley Cuoco and Jim Parsons are definitely swimming in cash now thanks to the show! You can say that they're enjoying about $1 million each per episode, almost as much as what each of the cast members of Friends were making toward the end of their series. There's a lot more that you may not probably know about The Big Bang Theory and its cast. Check out 43 awesome facts below!
Jim Parsons has never actually seen Star Trek.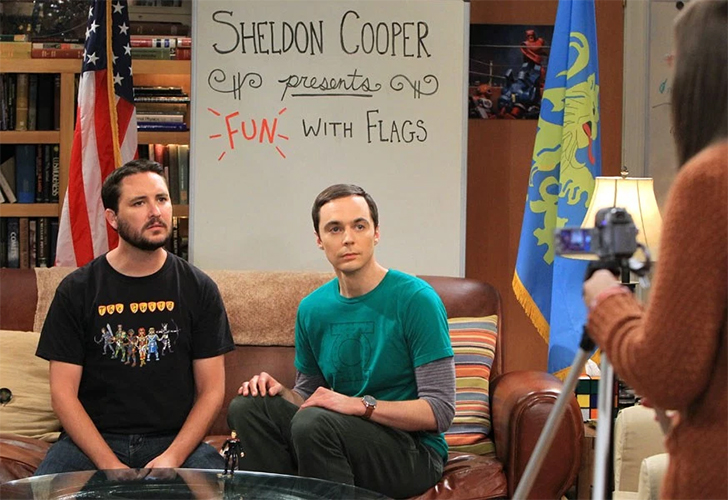 Like his friends, Sheldon is super obsessed with Star Trek and even takes Wil Wheaton's character all too personally, to the point that he's considered him his biggest arch enemy in real life. But the truth is, the actor who plays Sheldon (Jim Parsons) has never actually watched Star Trek — possibly not even a single episode! Well, at least he got to learn a lot about the show in his script.