Veganism is a lifestyle that not a lot of people can understand. Some people think it is only about not eating meat or anything the comes from animals. It is actually much more than that. So here are some of our favorite celebrities to help make us understand why they went vegan and how they think it is going to change the world. Because as celebrities, they have a power to be an inspiration to everyone outside of their performances. So here are some celebrities who are Vegan and Proud.
ELLEN DEGENERES
Ellen is known for her self-titled talk show that has been running for years now. She is a comedian, television host, writer, producer and an actress. She is the voice behind the Dory in the Pixar animated film, Finding Nemo and Finding Dory.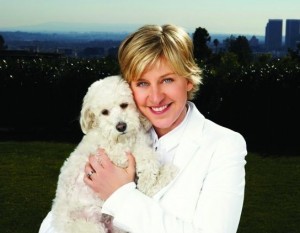 She defines herself as a "proud vegan" as her chosen lifestyle because of her love for animals. This is what she has to say about it.
DeGeneres also promotes Veganism on the website of her show that contains a section entitled "Going Vegan with Ellen" where she promotes vegan recipes on "Meatless Mondays".
PETA or the People for the Ethical Treatment of Animals, named her as the "Woman of the Year" in 2009. Portia De Rossi, her wife, is also a vegan.
"I personally chose to go vegan because I educated myself on factory farming and cruelty to animals, and I suddenly realized that what was on my plate were living things, with feelings. And I just couldn't disconnect myself from it any longer. I read books like 'Diet for a New America' and saw documentaries like 'Earthlings' and 'Meet your Meat,' and it became an easy choice for me."
ELLEN PAGE
We have another Ellen on the list, but this time, it is the award-winning actress, Ellen Page. She is known for her roles in the movies Juno, the X-Men series and Inception. She considers herself as a feminist and in 2014, she came out as gay during her emotional speech at the Human Rights Campaign's "Time to Thrive" in Las Vegas.
She also practices Veganism and was named by PETA as the "Sexiest Vegetarians of 2014" along side actor Jared Leto.
In an interview she said:
"Why are vegans made fun of while the inhumane factory farming process regards animals and the natural world merely as commodities to be exploited for profit?"
PETER DINKLAGE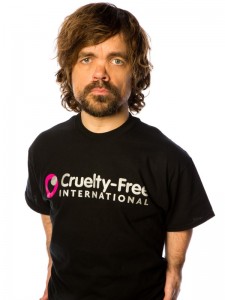 Another amazing actor who is a proud vegan is none other than Peter Dinklage. He is known for his notable role for the Emmy award-winning HBO series Game of Thrones, where he won an Emmy himself and also as a supporting actor in the 2012 Golden Globes. He has a form of dwarfism, which affects his height and bone growth. But it didn't stop him from being one of the greatest actors in television history.
He supports Farm Sanctuary and PETA because of his beliefs when it comes to animal rights. He has been a vegetarian since he was young because of his love for animals. He even has a video expose for PETA entitled "Face Your Food"
BRAD PITT
Probably one of the most notable celebrity that has gone vegan is Brad Pitt. He is an animal rights activist and admitted than when his former wife, Angelina Jolie and their kids, eat animal based products, he just hates it. Jolie tried to go vegan, but don't last very long.
One of his strongest arguments was the damage caused by the methane has on cattle and that it should be a very good reason for his family to go vegetarian. According to sources, Pitt gets mad whenever he sees his children eating meat.
MILEY CYRUS
Yes, it is Hannah Montana herself. The singer, song-writer and actress know for her role in the Disney Channel television series Hannah Montana, whom she portrayed for more than three years. After that, she became known for her sexually explicit behavior, especially when she is performing. This image was apparently because of her breakup with actor Liam Hemsworth. But they are now back together and is engaged to be married.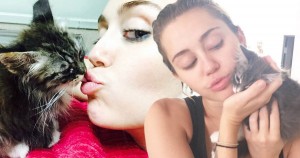 Just like Ellen DeGeneres, Miley is a proud vegan since 2014, she even influenced her fiancé so he went vegan as well. It was her pet fish and pig that inspired her to go vegan.
If you go to her Instagram page, you'll see how she is vegan and that she truly wants to inspire other people for it.