The British Royal Family has really good recommendations for you about the places you should visit during winter holidays. They are going to show you how to enjoy your winter holidays if you love skiing. Here we have a list of the ski centers the Royalties have visited during some previous years. We will even remind you of Princess Diana's favorite winter destination. Perhaps not surprisingly, all those ski centers are in Europe.
Destination No. 1 – The French Alps
This includes several skiing resorts, among which are Chamonix, Alpe D'huez, and Courchevel. Prince William and Kate spent their first holiday as a family with two kids in the town of Courchevel. There was just one photographer invited to take pictures on this trip. Duke and Dutchess of Cambridge try to keep their young children, Prince George and Princess Charlotte, away from the public eyes as much as possible.
Destination No. 2 – Klosters, Switzerland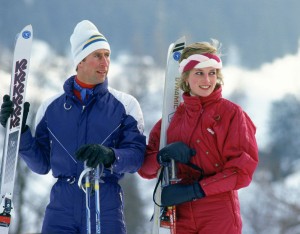 Klosters is located just an hour and a half from Zurich and is renowned for its luxurious chalets and lodges. It also has many restaurants and cozy bars to relax after an adventurous day at its breathtaking mountains. Prince Charles must like this place a lot since he has been visiting it for many years now. He was also at Klosters with Prince William and Prince Harry back in 2005, just before William's wedding with Kate. People in Klosters have noticed that Charles is returning there almost every year so they named two cable cars at the resort after him. Charles used to spend his winter holidays there even when Diana was still alive.
Destination No. 3 – St Moritz, Switzerland
St Moritz stands close to the Italian frontier and has up to 300 days of sunshine a year, so a good weather is unavoidable! The resort also includes a frozen lake where a wide range of sports can be practiced like skating, curling, or cricket. In winter, The Earl and Countess of Wessex are visiting only places where they can ski, so last year they were in St Moritz with their children. They didn't want to enjoy all that beauty alone, so they also brought their friends with them.
"Thank goodness for the first snow, it was a reminder-no matter how old you became and how much you'd seen, things could still be new if you were willing to believe they still mattered." 

Candace Bushnell
Destination No. 4 – Villars, Switzerland
Villars has many ski schools for beginners and is a good place for all people, especially families, and for couples. There are also many cozy places to relax after a busy day on the slopes. We haven't noticed our Royalties there, but for Mike Tindall, a former English rugby player, Villars is one of the best ski destinations. Being relatively close to Geneva airport, it is somehow perfect for a short weekend break, even apart from the holidays.
Destination No. 5 – Lech, Austria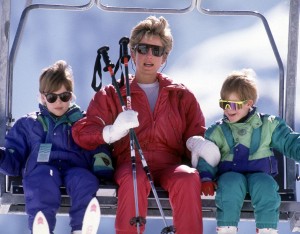 Lech has over 305km of runs and is a good place for many of fun winter sports such as ice skating or hiking. The price of the accommodation varies and can suit a wide range of budgets. There are even many restaurants with cuisine from around the world. In 1991 William and Harry were on their first ski trip in Austria (Lech) thanks to Princess Diana. Their mother did a great job helping those boys to fall in love with winter sports and now, when she is a long time gone, they still practice it.
Destination No. 6 – Verbier, Switzerland
Verbier has more than 400km of runs and is suitable for those experienced skiers. Due to its challenging terrain, it also hosts some exciting Xtreme events. Princess Eugenie and Princess Beatrice like to spend their holidays in Switzerland (Verbier). The royal sisters were spending much time with Prince Harry, skiing in the Swiss mountains. Here Princess Eugenie first met her boyfriend Jack Brooksbank.
"Winter is the time for comfort, for good food and warmth, for the touch of a friendly hand and for a talk beside the fire: it is the time for home."

Edith Sitwell