Everything we do contributes to our carbon footprint. The more goods we use, the more we discard, the more we waste, the more it piles! In short, civilizations are adding to the landfills. And that's having an impact on the soil and water health of this planet. In an attempt to make the world a better place to live and save the planet, people are adopting a zero-waste lifestyle.
A zero-waste lifestyle, as the name suggests, is when you considerably reduce the waste from your daily life. This could be through simple acts like recycling your products, not using plastic, having a kitchen compost, etc. While the acts may seem small and negligible, the impact is great! It might seem tough initially, but remember, as you practice, it slowly becomes a way of life. This idea is gaining massive popularity across the world. As we celebrate World Environment Day this June, let's take a look at a few celebrities who have embraced this lifestyle.
Jack Johnson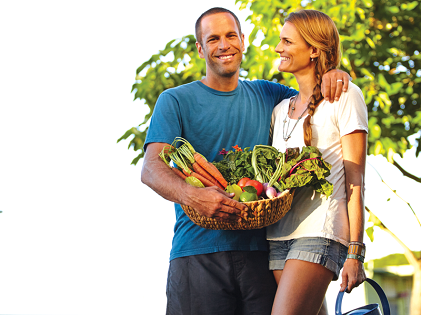 Jack Hody Johnson or Jack Johnson, as they popularly know him, is a man of many talents. Besides being a successful singer and songwriter, he is also an actor, a documentary filmmaker, record producer, multi-instrumentalist, and a professional surfer! However, he gives people more reasons to love him than just his talents.
Jack Johnson has always been vocal about environmental issues and reducing the carbon footprint. In one such attempt, he organized his entire tour in 2017 as a plastic-free one! The fans could refill water from free water stations, a Reusable Pint Program, and no garbage at all in the concert region! He is also the man behind the All At Once campaign. It promotes a zero-waste lifestyle and a plastic-free world. In this blog, he talks about waste-free lunches, ordering drinks without straws, and many more topics that promote a healthy and zero-waste as a way of life!
Erin Rhoads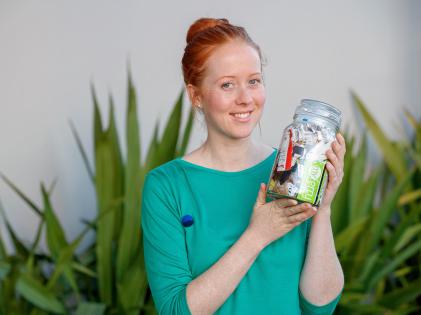 Erin Rhoads is not just someone living the zero-waste lifestyle but is also someone who is actively working towards getting others on board. She's a successful author of books like Waste Not: Make a Big Difference by Throwing Away Less, Waste Not Everyday: Simple Zero-Waste Inspiration 365 Days a Year, and Waste Not Everyday: 365 ways to reduce, reuse and reconnect.
Besides this, she also owns a website called The Rogue Ginger, which is one of Australia's popular eco-friendly lifestyle website. On this website, she talks about her experiences of reducing her use of plastic, reducing waste, and how it has been helping her lead a more peaceful and happy life!
Lauren Singer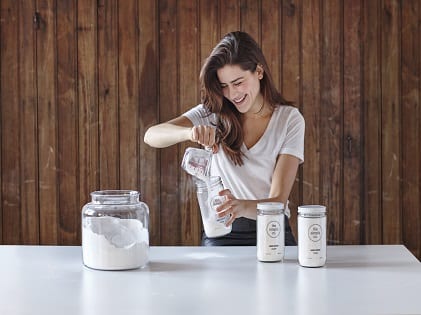 Lauren Singer is an environmental activist, author, and entrepreneur who has been living and promoting a zero-waste lifestyle. She owns a lifestyle product range that sells environmentally friendly products. Lauren runs a blog where she talks about how the readers could adapt to the zero-waste lifestyle and benefit themselves. Her blog is called, "Trash is for Tossers." and is widely popular!
Taina Uitto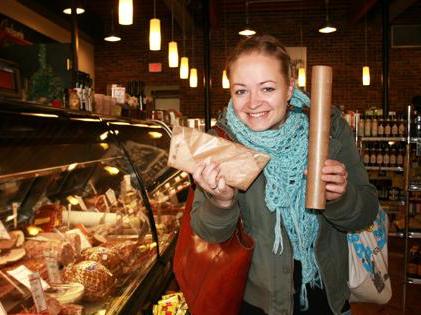 Taina Uitto, the person behind the REFUSE! Challenge, an initiative in her blog. In this blog, Taina persuades her readers to adopt a plastic-free lifestyle. She educates them on the consequences of plastic on the environment, life, and the ecosystem. She also shares tips on building a sustainable lifestyle at an affordable cost. It covers topics like health, money, self-reliance, getting rid of expensive habits, unhealthy makeup practices, and getting rid of them, etc.
She says how each of these habits is toxic to the planet, and the person and hence should be let go of! "Keep it real. Puck flastic" that's the motto of the blog, and going through the articles, one can surely say that Taina is successful in her attempt to spread the spirit! She also documents her life after getting rid of plastic and how it's been getting better and easier. In one of the posts, she also wrote about how she can be a better role model for her baby.
These are just a few amongst the many people doing their bit to make the world a better place. A lot of celebrities are voicing their opinion and promoting sustainable living in recent years. However, this is not just a trend for celebrities to follow. Each one of us could do our bit to the planet by making minor changes to our lifestyles. For instance, carrying our lunch instead of buying takeout, using a metal straw, your cutlery, carrying a cloth bag around every time you shop, etc., are a few minor changes you could make to your life. This will help you slowly but steadily adapt to the zero-waste lifestyle!